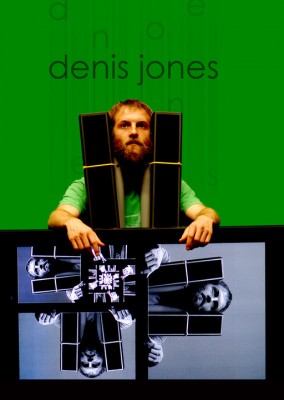 – ABODE, MANCHESTER –
Chorlton has a fairly rich musical heritage – the Bee Gees grew up here, the Stone Roses were formed here, and previous and past residents include Badly Drawn Boy and Shaun Ryder. There has been a music scene here for years, with the Beech Road Festival, Big Green Festival and venues like the Chorlton Irish Club, and bars like Iguana and Dulcimer all offering a wide variety of music. One of the things that sets the Chorlton scene apart from so many others is the wealth of free gigs on offer, including occasional charity events like 'Do it for the Love' and regular gigs from local music collective 'Mind on Fire' and from tonight's promoters, 'Blew'.
On this, the hottest day of the year so far, the venue is Abode – which tonight resembles an oven as much as it does a bar. It is not a big place, and the pavements outside are literally heaving with people trying to escape the hot-house until the music starts; the crowd is spilling into the busy main road, and passers-by are having to cross the street just to get past.
Two on-the-up Manchester acts are set to grace the stage; 'To Sophia' are playing their first show since 2009, having changed their line-up somewhat to accommodate electric instruments, a bass player and full drum-set, where there was previously only a 'cajon' (box drum). The focus remains on the excellent lead-singer Najia, who sings jazzy, soulful melodies over tunes that vary from folk to drum-and-bass. It has a lot of 'Portishead' about it, and the music has that indefinable Manchester-ness – as if it's somehow always raining in their songs. It's much more atmospheric than it is virtuoso, and overall it's a very good listen, and a good spectacle.
Denis Jones' show is unique, mixing guitar and vocals with a vast plethora of interesting noises using a loop station, sampler and effects units. His first song builds up layer-upon layer of assorted noises to a dance music-like crescendo, which ends abruptly, inspiring rapturous applause from the huge throng of people now crammed into this sauna-er sorry, bar.
The range of sounds he gets using nothing but a guitar and a microphone is truly impressive – and stylistically it's just as varied – cycling through everything from reggae to rave. Deep down though, it's folk music, only it's crafted with modern tools and an original perspective. At times, it feels like Denis doesn't make enough use of his great guitar playing, or his strong voice, but when he does play more traditional 'songs', this gives them all the more impact. An almost unrecognisable cover of Shirley Ellis' 'The Clapping Song' is one highlight, but Jones saves the best till last, with a frankly awesome song called 'The Beginning'. Now, if you'll excuse me, I'm off for my third shower of the day.