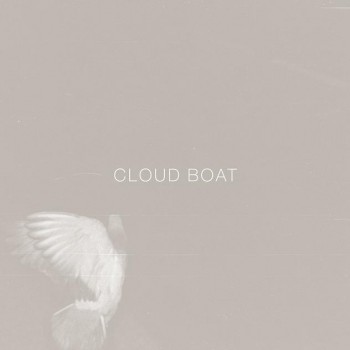 Book of Hours is the debut LP from Cloud Boat. This London based duo already has quite the buzz building up around them and their forthcoming release. If you are a fan of The XX, Bon Iver, James Blake, Zero 7, Alt-J or any other group that emulate pure magic on record, then read on.
This LP is quite the masterpiece. It feels like a journey, an experience for the listener. With a running order of 11 tracks this is certainly about quality over quantity.
The opening track, 'Lions On The Beach', is a mesmerising cross between Alt-J, Bastille and Zero 7. There is often a distinct lack of vocal on this record, and yet it seems as though nothing is missing. Everything fits perfectly and captures your attention throughout.
The second track, 'Youthern', is outstanding. Its beginnings have the hauntingly beautiful, and ethereal feel of a hymn. It is simple, the vocal shines through the darkness here with a desperate quality and a longing to the lyrics: "I've never felt love, because of the state of us. Love me, until I go, Love me, until I die".
Many of the tracks, much like 'Drean', are rather morbid, focusing on death and endings. Lyrics, "death is coming…it's knocking on everyone's doors", ring out through the abyss, and yet this is not a sad song. It is not depressing it is beautiful, moving even.
Tracks 9 and 10 are a two part song, 'Pink Grin I / Pink Grin II'. 'Part I', an intro almost at only 1 minute 50 seconds, combines a repetitive guitar pattern with a lingering howl in the form of a vocal. 'Part two' is the main event with a running time of over 5 minutes. This is not a pretentious, narcissistic piece, this is an art expression with a constantly changing and evolving soundscape. This begins where it left off from the folk rock 'Part I' track morphing into a full-out electro, house piece, with detailed synths and an energy that makes you want to explore – the sort of track you never want to end.
'Kowloon Bridge' is the final piece of this puzzle, and is probably the most uplifting of all the songs. The story of a boy who goes to sea searching for more afraid of what will be left upon his return, the guitars distorted, turbulent. Yet hopeful tones accompany this young mans journey wonderfully.
This LP is brought to life by the stunning vocals, precise acoustic guitars and haunting effects that this duo has on offer. It won't be everyone's cup of tea. Some may find it too slow or boring, but if you take the time to listen and appreciate the beauty that is being sculpted in front of your eyes and in your mind throughout this record, the musicality of those involved and the soul that every sound, every note seems to have then you will enjoy listening to this.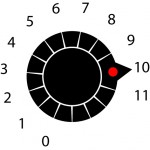 Release Date 27/05/2013 (Apollo)