As ever, there are plenty of tempting albums to dig your teeth into this week. With fewer big-name releases, it could be a good week for discovering a new favourite.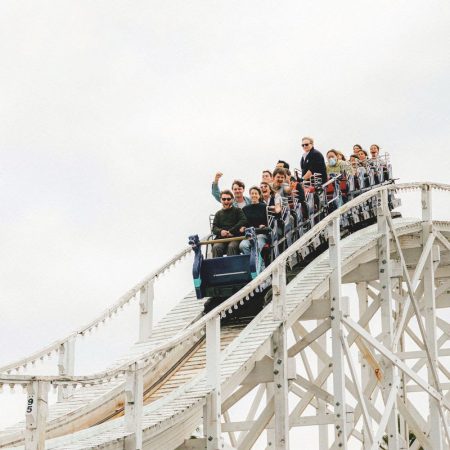 Delivery – Forever Giving Handshakes
Nifty debut collection of snappy tunes from energetic garage rock, post-punk Australian group.
Bar Italia – Tracey Denim
London post-punk influenced trio recently signed to Matador Records who have already appeared at some of the best boutique festivals like End of the Road & Le Guess Who?
Warrington-Runcorn New Town Development Plan – The Nation's Most Central Location
Electronica exploring themes such as the North-South divide from brilliant radiophonic workshop style project with political overtones.
Hannah Rose Platt – Deathbed Confessions
Twelve poetic ghost stories from the mind of Hannah Rose Platt. A concept album inspired by classic horror like Rod Serling's 'The Twilight Zone', the BBC's 'Inside No 9' and the balladeer categories of Samuel Pepys. Produced by Ed Harcourt.
Roman Angelos – Supermarkets, Underwater
A fully reimagined remix of his Music for Underwater Supermarkets, a sleeper hit that combines electronica and exotica, painting a sonic dreamscape transposing the mundane act of grocery shopping to an aquatic utopian landscaping.
Dan Croll – Fools
An album that sonically it spreads its net wider with country, disco and woozy psychedelics joining the Carole King and James Taylor nods on Grand Plan.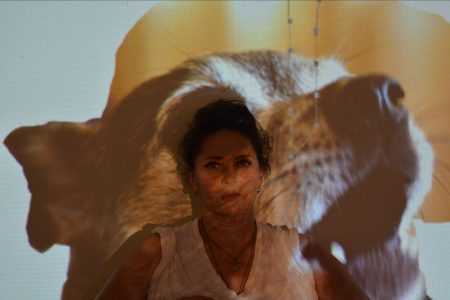 SBT – Joan Of All
Sarabeth Tucek back under a new moniker with her first album in 10 years, a double, from the former Smog collaborator.
Temps – Party Gator Purgatory
40-strong international music collective devised, curated and produced by James Acaster.
Justin Rutledge – Something Easy
10th album from the Juno Award for Roots Album of the Year 2014 winner.
Eyes of Others – Eyes of Others
Marrying the anything-goes, freestyle magpie tendencies of Beck and The Beta Band to the electronic stylings of primetime 80s New Order by way of the spacious moods conjured by King Tubby.
Mandy, Indiana – I've Seen a Way
Recorded in caves, crypts and shopping malls, it draws on a broad sonic palette of experimental noise and industrial electronics.
Station 17 – Oui Bitte
Dense interplay between driving, elegiac rhythms and a flowing, aesthetic stream of consciousness.
Bad//Dreems – Hoo Ha!
Picture Jackson Pollock's version of a WWF 'Royal Rumble' with Mötorhead and Sleaford Mods on the soundtrack, an intriguing jumble.
ABC – The Lexicon of Love
Marking the 40th anniversary of the album with a previously unreleased recording of a gig at Sheffield City Hall with the accompaniment of a full symphonic orchestra, it also includes an opening set of hits from across the band's career.
The Telescopes – Of Tomorrow
A complete change in dynamics from the band. Here we have the poetry of motion, solid grooves to the fore, leaving crystallised trails across a fluttering undercurrent of uplifting rhythm and hooks.
Matt Espy – Hawksworth
In the field of solo drumming albums, it's an avian psychedelic percussion trip all of its own. A dialogue between birds, electronics, and drums
 Leith Ross – To Learn
Singer-songwriter with raw, vulnerable & cathartic songs.
Ellen Zweig – Fiction of the Physical
Combines experimental spoken word with ambient, fourth world minimalism. 
Moor Mother – Jazz Codes Deluxe
Deluxe digital version of album from composer, poet, vocalist and educator
Andy Bell & Masal – Tidal Love Numbers
Ride songwriter & guitarist collaborating on an album of ambient, astral jazz.
Feral Family – Playtest EP
Debut five track EP from Yorkshire noise merchants, the band making their mark with a dark, brooding collection of songs that meld the gothic with the euphoric.