For those not fully ensconced in Eurovision, this is another bumper week of releases. Once the votes are in from the Silent Radio jury, we will be waxing lyrical in greater depth about some of these elsewhere in the reviews section but here is our concise guide: 
BC Camplight – The Last Rotation of Earth
A heady, heavy slice of lustrous hooks, moods bursting with classical sophistication and fractured paranoia responding to the break-up of the relationship with his fiancé.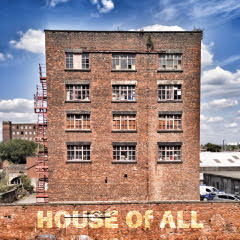 House of All – House of All
Former Fall members Hanley, Hanley, Bramah, Wolstencroft and Greenway form new band and the result is the sonic delight all fans would be hoping for.
Softee – Natural
Snazzy collection of songs influenced by R&B, funk, hip hop, and the pure melodrama of 80s pop, not to mention her guides: Robyn, Little Dragon, and Janet Jackson.
Suarasama – Timeline
Reissued 2013 album – hypnotic and joyful, progressing ancient North Sumatran music concepts while referencing the music of adjacent ethnic traditions.
Helen Money & Will Thomas – Trace
Cellist and composer Helen Money and producer composer Will Thomas join forces for a collaborative album. Both masters at creative evocative, emotional atmospheres Helen has previously worked with Steve Albini amongst others and Will has previously composed for TV and film.
Eluvium – (Whirring Marvels in) Consensus Reality
Modern composer with fully orchestrated album inspired by writings of T.S.Eliot & Richard Brautigan.
Oval – Romantiq
Pioneering producer turning his inquisitive ear and singular imagination to an omnipresent and yet oft ill-defined, even maligned area of music and art – the romantic.
Island of Love – Island of Love
London band that marries primal noise led by crunchy guitars with intrinsically melodic sensibilities – recalling the sound and spirit of peak-era Dinosaur Jr. or Husker Dü with impressive energy.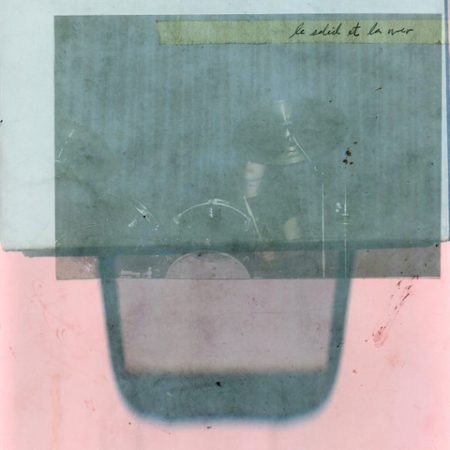 Bibi Club – La Soleil et la Mer
Montreal duo who describe their sound as "living-room party music", its 8 songs are as likely to get you up on the dancefloor, as they will provide a laid-back and languorous listening experience. Sung bilingually in French and English, it's an album that weaves through knotty electronica to lo-fi slacker-pop, hushed chamber-pop to louche psychedelia.
Aria Rostami – Thirsty Moon
A collection of longing and gently gritty meditations for tape loops, piano and recontextualized old recordings, responding to sobriety, chaos and environmental disaster
Alison Goldfrapp – The Love Invention
Debut solo album from synth pop visionary showcasing her disco & house influences.
Black Spiders – Can't Die Won't Die
Heavy guitar music from the sin city streets, with three chords and the truth.
Soft Cell – Non-Stop Erotic Cabaret…And Other Stories Live
Recorded at Hammersmith Odeon in 2021 at show to celebrate the album's 40th anniversary.
Jonas Brothers – The Album
The GRAMMY Award-nominated powerhouse trio and producer Jon Bellion have come together to craft sky-scraping anthems with widescreen scope, wild personality, and palpable intimacy.
The Flowers of Hell – Foray Through Keshakhtaran
Championed by Lou Reed & bearing the influence of Alice Coltrane, Brian Eno, Sun Ra.
The Early Purple – Summer Hide EP
Debut release from Matt Saxon who produces a podcast about music and nature. The EP comprises five spellbinding alternative-folk and chamber-pop songs Inspired by the politics, people, and the natural world he knows.
Harriet – The Outcome
Singalong, sweetly melodic, long-in-the-making second album. It's music in the tradition of the Seventies singer-songwriters that Harriet grew up loving, with her golden voice evoking no less than Karen Carpenter.
 Ane Brun – Songs 2013 – 2023
Compilation of 16 tracks taken from Norwegian artist's releases over the past decade mixing electronics and orchestration as well as uplifting sentiments and comfortingly melancholic melodies.