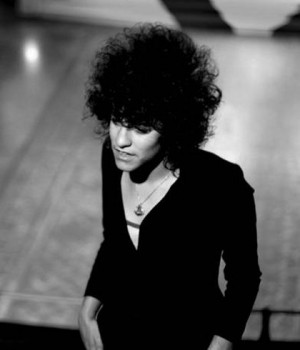 After a three-year break, the extraordinary Karima Francis returns on June 4th with a stunning new single 'Wherever I Go', new LP 'The Remedy' – out August 6th on Mercury.
 The follow-up to her critically acclaimed debut 'The Author', this second album is a personal landmark for the Blackpool born singer-songwriter; upfront, personal, narrative-rich, and pulled along by a refined musicality.
Characteristically, she doesn't shy away from discussing the eating disorder that took her away from music. Karima is forthright in stressing that 'The Remedy' represents not just recovery, but renewal – because the album is a document about her return to what she knows, and loves, best: music, singing, lyrics that burrow beneath the skin and lodge in the heart, melodies that are equally impossible to dislodge.
Flood – whom she first met in 2010 at a Water Rats show – was a key player in bringing the album to life. "I went into my bedroom," she says, "and demo'd the whole record there. And I gave those demos to Flood and he was like, 'Right, let's make that – just bigger and better."
She elucidates the process. "We recorded it with just me, Simon (Robbs – longtime guitarist) and a drummer, and it just set the songs free. Recording the album felt like you imagine the old days must have been. It all happened so naturally."
Karima's first album on Mercury, 'The Remedy' was produced by Flood (U2, PJ Harvey, Depeche Mode, Nick Cave) and mixed by Tom Elmhirst (Adele, Amy Winehouse, Rufus Wainwright).  Highlights include 'Glory Days', 'Stay', 'The Remedy' – pure gospel-tinged euphoria – and 'Wherever I Go'; the first single and rough-hewn tear-jerker.
Karima Francis plays:
May
Thu 3rd                 MANCHESTER, Night & Day
Fri 4th                   GLASGOW, ABC2
Sat 5th                 LEEDS, LIVE AT LEEDS
Mon 7th              NEWCASTLE, Cluny
Tue 8th                PRESTON, Madferret
Wed 9th              READING, South Street
Sat 12th               BRIGHTON, The Great Escape
Sun 13th              BATH, Moles
Mon 14th             EXETER, Cavern Club
Wed 16th            NOTTINGHAM, Bodega
Thu 17th               LONDON, Hoxton Hall