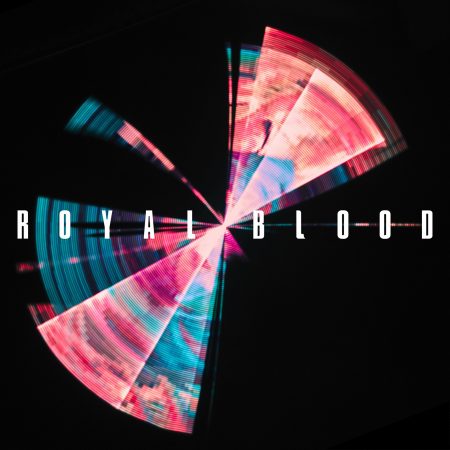 Royal Blood return with a bang! Or should that be a sidestep and groove, as this new version of Royal Blood is dance-driven but as riff heavy as ever, making for interesting listening. After scrapping the original version of this album and deciding to take it in a new direction, with clear influences from Daft Punk, The Bee Gees and more, Royal Blood's aim seems to be to take over dance floors everywhere.
But that doesn't mean the album doesn't have lyrical depth, as the album's themes take in lead vocalist and bassist Mike Kerr's battle with substances. This is evident in songs like 'Typhoons' which, while groove driven and an instant earworm, has lyrics like "Cause all these chemicals, dancing through my veins, they don't kill the cause, they just numb the pain," feel personal. It's an interesting juxtaposition having these dark lyrics in a dance-rock track, instead of the usual Royal Blood riff-heavy material, and while not the most overly complicated lyrics ever, it is nice to have something of substance, and that is a huge improvement over the first two albums, the lyrics mean something. 
In terms of the album itself, there are many highlights, such as the track 'Oblivion' which combines this dirty rock feel with a groove that lodges itself in your brain and refuses to leave. Other highlights include the Josh Homme produced 'Boilermaker' which is easily one of the best songs the duo have ever released, with tonnes of quirky production and a lot of attitude. Along with those 'Million and One,' 'Either You Want it' and 'Hold On' are all decent enough deep cuts, but don't pack the same punch as some of the previous tracks mentioned.
The only missteps here are the tracks 'All We Have Is Now' and 'Who Needs Friends', with the former being a piano ballad with very little in terms of interesting production and comes across as a bit one-note. The latter is your traditional Royal Blood track, with it lacking a lot of the more interesting dance-driven production in the album.
Royal Blood have taken an interesting step in terms of their evolution as a band, whereas a lot of their contemporaries would easily stay in their box and not try anything new.
So if you do anything this week, let 'Typhoons' sweep you off your feet and take you to a dance-rock haven you won't forget in a hurry.
Royal Blood: Typhoons – Out Now (Warner Records)