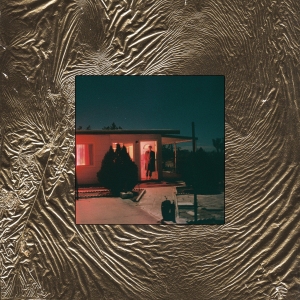 Cory Hanson's second solo album finds the Wand singer conjuring up sounds reminiscent of long summers in Laurel Canyon, Hanson's words floating effortlessly throughout the album, as if drifting on a warm ocean breeze. The fact that this album was recorded in a place called Cactopia, in the desert, surrounded by 6ft tall sculptural psychotropic cacti only adds to the appeal. As you'd expect from an album recorded in such a wilderness, there's a great sense of escapism running throughout the hazy pastoral sounds. 
In a similar field to Beck, Elliot Smith and Neil Young's gentler moments, Hanson manages to take easy going melodies to new heights, with enough intrigue to give your ears a thrill. The title track sounds like Hanson has been guided by the classic songwriters of the 60s and 70s, as it could have been recorded by The Band and wouldn't sound out if place. Yet Hanson manages to infuse each tune with enough of his own unique take on melodies, warping them into new territory, as on the haunting instrumental 'Necklace'. I should've known things could get wonderfully weird with Hanson's latest musical opus, after watching a short promo film he released recently which was a mind melding kaleidoscope of psych folk, garage rock, and trippy imagery (well worth watching). However, the cosmic americana Hanson creates is both serene and exotic to its core, especially on gorgeous tracks like 'Vegas Knights' with its strings, slide guitars, and gentle reminiscing on late night partying, whereas tracks like 'Another Story From The Center Of The Earth' channel Crazy Horse's epic guitar power as it gracefully builds, without ever losing its sense of tenderness. 
'Pale Horse Rider' finds Hanson and his band exploring a gentle blend of folk, psych, and country to create an album of wonder and enchantment, a daydreaming musical masterpiece. 
Cory Hanson: Pale Horse Rider – Out Now (Drag City)