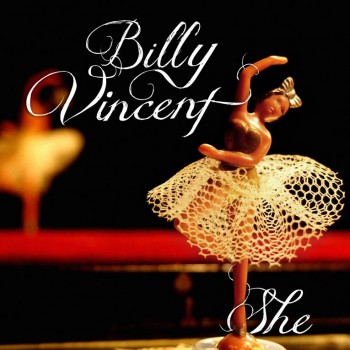 Building on the country-folk-rock template laid down in their King Island Coyote and Once on the Grand Union EPs, London quintet Billy Vincent are set to launch their debut album, She. A vivid, well-observed collection of songs, the five-piece capably bring together a range of big-hearted influences on this lively LP.
One of the more overtly country-inspired tracks of She's twelve, opener 'Dead Man's Shoes' moves along with real verve. What makes for an interesting contrast is to hear a cowboy shuffle, with all its connotations of Americana, layered over with a distinctively English voice. It's a warm, unreserved welcome from the band to the listener — as they tell us, "Our love's like a paper cut, it don't hurt that much." 'And It Fights' is a touch deeper, with an aching vocal coming to the fore together with a roving bassline. The tempo and passion increases once again with 'The Wayward Fall in Line', a ballsy, two-minute slice of jig-rock. "I've been brave, but I wasn't today," Vincent laments on 'Whittled Away', while frustration with the object of one's affection spills over in 'Where Jemima Goes'. The acoustic-driven, violin-laced 'Feathers', one of the strongest songs on She, proves a sincere, expressive piece. Piano chords make an appearance on the anguished 'Four, Five, Six', which again incorporates strings, achieving a subtle, days-gone-by tone.
The lyrics to 'Pirates' are a little heavy on the seafaring imagery, but it is a sprightly number which, on an album with many twists and turns, keeps you on your toes. Lead single 'Bottle Top', a neat encapsulation of the band's sound, builds to a horn-complemented crescendo. The expanse of 'The Ballad of Billy Vincent' brings proceedings to a fittingly ragged-trousered conclusion: a tale waxing on the fictional Billy's parentage and turbulent life. The most clearly 'folk' song of the twelve, here the band revel in creating a backdrop for a role played with spirited authenticity.
She is an entertaining album that will be enjoyed by lovers of all things 'guitar', accompanied by characterful vocals and atmospheric harmonies. This is a set of tracks from five men with a very clear idea of what they are and where their influences fit in with that vision – and with that said, what more could anyone ask of a début?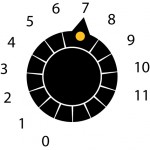 Release Date 07/05/2012 (Republic of Music)