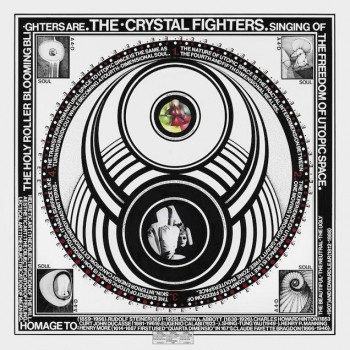 If you have been searching high and low for what your summer album could be, look no further; Cave Rave (out May 27th) is the new album from Crystal Fighters and it is a magical, summer anthem record. Their first album, Star of Love, was released in 2010 to critical acclaim, and they have taken their time for the crucial follow up album. Don't let the title confuse you, this isn't about vacant warehouse all night raves, but the sort of festival, fire pit, beers and good friends rave that you look back on with fond memories for years to come. Tracks range from pure pop, with that catchy summer vibe similar to bands like Train or Imagine Dragons, to something with a much more indie/electro feel like Bastille or Foster The People. Either way, you will be bouncing around to every track. Stand out tracks like 'LA Calling' or 'Love Natural' provide listeners with feel good, sing-along lyrics, melodies and catchy guitar riffs – all the key ingredients for a successful pop number.
This British/Spanish, 'folkatronic' group have hit the nail on the head with their fusion of different styles of music and instruments from around the globe. The music is created through a synergy of new and traditional instruments, fusing synths, acoustic and electric guitars and drums with the Txalaparta, a Danbolin and a Txistu. This musical fusion between Basque instruments and new sounds creates a unique sound that helps Crystal Fighters stand out from the crowd. They have original stage shows and a flair for writing good, authentic music. The band show off a mix of songwriting styles, going from songs of love and loss to lyrics with a bit more angst as showcased in tracks such as 'Bridge Of Bones'; this is an interesting moment, slowing right down and stripping a lot of the intricate melodies back, it is a positive, uplifting, slow dance with your best friend type track and sits nicely within this predominantly fast paced record. Some songs, like 'You & I' or 'Love Natural', have a slight Reggae slant brought primarily through the vocal style of frontman Sebastian Pringle.
This year will see these playing a host of shows across North America and Europe including several UK dates. I would imagine the band give a great show – if the quality and energy of the album is anything to go by that is.
This is a record, based in love, that all sorts of people can and will enjoy.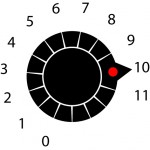 Release Date 27/05/2013 (Zirkulo)