From time to time, one of our contributors will recommend an artist/band they think deserves to be brought to your attention. No record labels, PR companies, bands or band's management will ever have made these recommendations. It is simply one music fan putting their taste on the line in the hope of sharing good music. The questions are intended to give just a basic introduction to possibly your new favourite artist/band.
So without further ado, let's crack on with another introduction, in which Silent Radio's Vic recommends Black Star Dub Collective for your audible delectation.
*****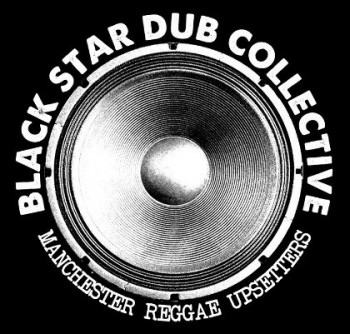 Who are ya? 
Were a collective of people who have and haven't been in bands in the punk, punky reggae and anarcho scenes in the UK. We decided to start the band to try and emulate our reggae, dub and dancehall influences in our own way.
 
Where are you from? 
We are all currently living in the area surrounding Manchester but most of us are from different places from Devon to Scotland!
 
How long have you been doing what you're doing now? 
We started in late 2009 but didn't really get going properly until summer 2010 and we are still getting new people in now so it's an ongoing project.
 
Is being a musician your full time job? 
I guess for most of us being in bands is a full time projects. A lot of us are currently unemployed but I still hope it never becomes our full time job, once you start feeling obliged to do things it takes away all the spontaneity and fun and we love making music so we hope in never ever becomes a job, let alone full time.
 
How would you explain your sound to someone's 90 year old grandmother? 
UB40 meets George Formby
 
Are there any obvious influences in your music? 
Jah Shaka, Pablo Gad, Stand High Patrol, Yabby You, Iration Steppers, Nucleus Roots
Are there any not so obvious influences in your music? 
The Golden Hen
 
Apart from yourself of course, what other band/artist would you recommend our readers check out? 
Dead Subverts, Autonomads, John Player Specials, Braindead, Spanner, Primevil Soup, Global Parasite, 2 Sick Monkeys, Cop On Fire, Luvdump, Epic Problem, Harijan, From The Cradle To The Rave, The Fractions, the list is endless!
 
Best place for people to find out what you are up to? 
www.facebook.com/blackstardubcollective
 
Anything to declare? 
1234 I declare a thumb war.