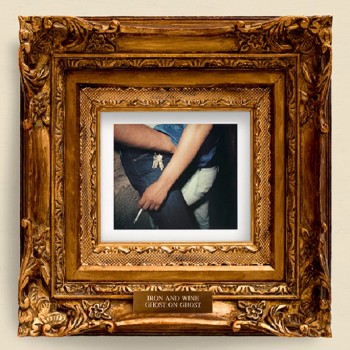 Wow!!! On a beautiful day with a chilled glass of whatever your tipple is, Iron and Wine have provided the perfect soundtrack to this summer and summers to come.
This album is steeped in sublime folk with a pop feel; yeah it's the most radio friendly album that Sam Beam (Iron and Wine) has done, but for those that mourn the heartbreak and scratchy 2002 debut, The Creek Drank The Candle, and have been through the "anxious tension" years of The Shepherds Dog (2007) and Kiss Each Other Clean (2011) this is Iron and Wine at his happiest and most brilliant.
Of course Sam Beams voice is truly exquisite, but now he has the 70s pop sensibilities and at times folky jazz that allows his lyrics to shine through with his dulcet tones. Will the indie community appreciate this or will he be propelled into massive arenas and lost in the radio friendly units that have accompanied other artists? With this album it seems like Sam doesn't mind as it is an album of beautifully crafted melodic pop that would sit perfectly alongside Pet Sounds, James Taylor and Ryan Adams in my vinyl box.
The opening track, 'Caught In The Briars', sets the scene. A beautiful goldmine of pop, melody and stunning vocals, which doesn't re-invent the wheel but keeps it turning.
You can picture driving with the window down singing along to 'Grace for Saints and Ramblers', which is the epitome of relaxing soulful pop.  'Winter Prayers' is the highlight of not just this album but also one of the songs of the decade. The lyrics present a cheery attitude to a relationship's end, but are presented over a melody that is reminiscent of classic Simon and Garfunkel. This may seem like an odd link but the fact is this, Iron and Wine is bringing all the classic elements of song writing to a new audience. He does not mess with the formula, he just adapts his melancholy and melody to a new audience and then allows you to bask in its glory!
His brand of Americana takes a jazzy trip on 'Grass Windows', and that may make you shudder, but when he sings he means every word and it flows perfectly. 'New Mexico's No Breeze' is another show-stealing song that reminds you of classic MOR. Again, it sounds bad, but that couldn't be further from the truth.
Iron and Wine have produced a contender for album of the year, go and get it, wait for the sun then play loud whilst smiling!! It is the album that he wanted to make and I for one am extremely happy he did.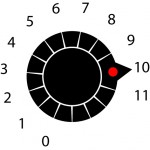 Release Date 15/04/2013 (Nonesuch)