The previous long player from Uncle Acid and the Deadbeats, Blood Lust, became something of a cult classic almost overnight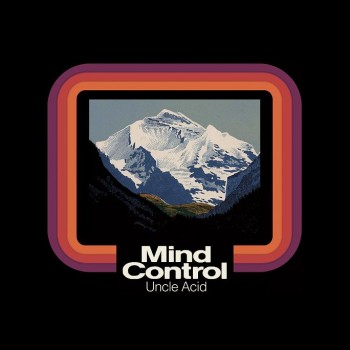 on its release, partly due to the very limited vinyl version (only 400 copies) that had vinyl junkies foaming at the mouth. Linking that exclusivity with gorgeous artwork and packaging resembling the giallo genre of 1970s Italian horror films, it's the mother lode.
Mind Control is the follow up to that acid drenched, fuzzed out sophomore release, and it takes us further into the dark depths of the enigmatic Cambridgeshire band's world. Imagine, if you will, that nascent early Black Sabbath recording their debut in Owsleys laboratory whilst taking turns to lick the wallpaper.
Mind Control is a concept album with a theme that makes the idea of taking lunch with the Reverend Jim Jones seem like a picnic. Within the grooves are tales of dusty desert rituals, sacrifice and bludgeoning riffs heavier than Uranium 92.
Recorded at the legendary Chapel Studios , engineer Jim Spencer (Bert Jansch, Robert Wyatt) has captured perfectly the band's live sound of saturated fuzz, mind-bending riffs and 60s vocal harmonies.
The opener, 'Mt Abraxas', has a slowed down chiming riff that resembles a Children of the Grave/Never Say Die mash up.
The debut single from Mind Control is 'Poison Apple' , and its one apple you wouldn't want to take a second bite from as it's practically dripping with THC – a swaggering riff and swirling keyboards all wrapped up in a lo-fi haze. The horror, the horror…
Whilst the feel of the album is rooted in late 60s/70s heavy psychedelia, there are nods to Neil Young, The White Album-era Beatles, but also with some of the 'Doom' bands around today, like Sleep and Electric Wizard.
In a recent interview in The Quietus, Uncle Acid explained their reluctance to play live was more based on the difficulties in finding kindred spirits who could reproduce the double harmonies and play well in and around the Cambridge area. However, London proved more fruitful and, having assembled a live band that could do justice to the recordings, they sold out two nights at the London Garage recently. Let's hope that the live incarnation of Uncle Acid is a permanent move as a full tour is long overdue.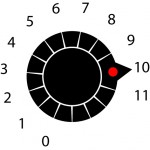 Release Date 15/04/2013 (Rise Above)