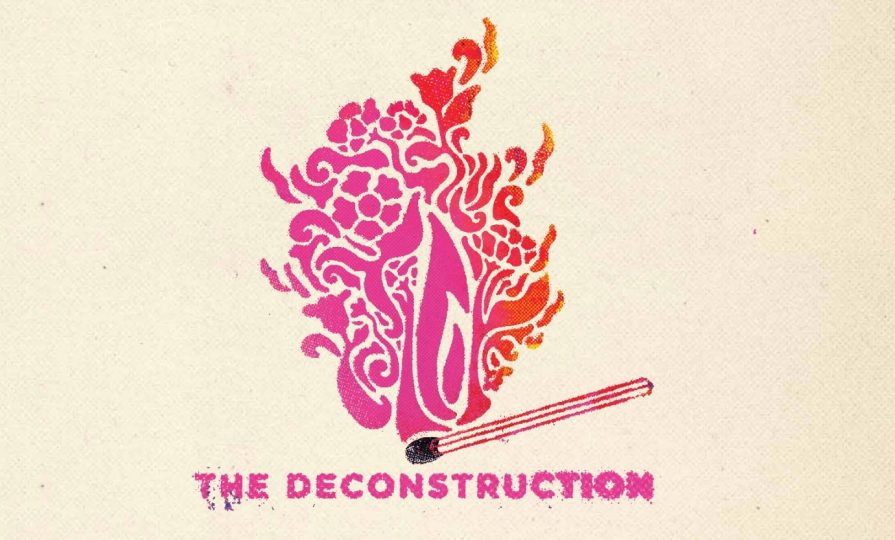 When Eels first emerged in 1995, they were lumped in with all the 'slacker' bands around at the time, and although Mark 'E' Everett's vocals do lend themselves nicely to that laid back categorisation, Eels have always been uniquely different.
Eels' songs have been used in tons of films and TV shows, and I've got friends more interested in mainstream poppy chart stuff who often complain of me playing too much 'indie shite' even liking Eels – proof that their wonky pop and astute observations on everyday life have a far reaching appeal! They're fuelled by the witty, sometimes sarcastic, yet always heartfelt and sincere observations of frontman E, ably backed by a myriad of hip-hop style shuffley beats, guitar riffs and whatever other instrumentation is sprinkled into the mix. So for album number twelve, there's a certain uplifting feel running through the core, although delve a bit deeper into the lyrics and there's the usual elements of darkness weaving throughout.
Kicking off with the eponymously titled 'The Deconstruction' delicate guitar pickings, deep bass rumbles and flutes, give way to strings samples and E's rousing chorus of "I'll break apart" before the gentile sounds return. Then 'Premonition' has further refined guitar sounds with E stating "It's not the weight you carry, it's the way you carry it, we can get through anything, we can take the hit, I had a premonition, it's all gonna be fine, you can kill or be killed, but the sun's gonna shine", against a beautiful backdrop of backing harmonies, courtesy of The Deconstruction Orchestra and Choir. It's one of the most charming songs Eels have ever written – sadness and hope in equal measure effortlessly set to music. In contrast,
'Today Is The Day' has a ridiculously happy feel to it, with handclaps, flutes and snappy little guitar riffs powering it along. 'Sweet Scorched Earth' is another of Eels more gentle efforts, with those soft guitar pluckings, orchestral sounds and E's musings on love, lending itself nicely into being one of those tunes which could easily fit the end of a film as the credits roll.  'Be Hurt' has harpsichords, soaring operatic background vocals, gentle Beatles-esque guitar riffs, whereas 'You Are The Shining Light' is another one with its feet firmly on the more powerful side of Eels camp, all fuzzed up guitar riffs and shuffley drum beats. Album closer, 'In Our Cathedral' is another gracefully reflective song, possibly about trying to find a sense of belonging and like minded souls in a warped and disjointed world.
E took four years to make this album, after wanting to take an indefinite hiatus from music to focus on everyday life (marriage, divorce and raising a child), plus a new blooming acting career appearing in the Netflix series 'Love'.  The four year break has definitely paid off, with a rejuvenated Eels, still treading a fine line between beauty and melancholy, and on 'The Deconstruction' they've got that balance just right, showing that they're masters of melodic skewed pop, creating yet another brilliant album of shimmering intensity and wonder.
Release Date 06/04/2018 (E Works Records/PIAS)
Eels Official | Facebook | Twitter