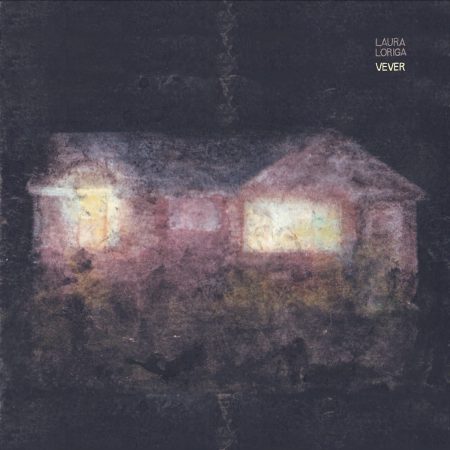 The organ is an instrument with a rich and varied quality used in settings as diverse as churches and horror films, both in differing ways conjuring a spectral quality. In pop music, it enriched the bounciest 1960s sounds and garage rock. Laura Loriga's debut album, 'Vever', foregrounds the organ, augmented by instruments such as nyckelharpa and Dilruba that are rarely heard to create a sound that is simultaneously atmospheric and entrancing, the compositions borrowing from folk and classical traditions, featuring a healthy dose of experimentation while retaining a pop element. 
With her previous band Mimes of Wine, Loriga released three albums mainly based around acoustic piano, the instrument she began composing upon. In addition, she has written soundtracks for films and documentaries including 'Shelter', 'Farewell to Heaven' and 'Lucus a Lucendo: About Carlo Levi' together with a soundtrack for an installation by painter Nicola Verlato for the Toronto White Night. The influence of working on soundtracks seeps into her song-based work.
The music for 'Vever' was recorded with her collaborators in Brooklyn then vocals were added later in Bologna. The album opens with 'Mimi' starting with the scratches of Anni Rossi's viola before Loriga's organ creates a weaving pattern and deep bass hum. In its exotic and fragile tone, her voice recalls Dana Gavanski and Cate Le Bon, the song carries an emotional wealth while the lyrics display an elemental focus that recurs throughout the album ("Mimi shake the dirt off your knees / Throw your hands again into the daffodils"). 'Door Ajar' maintains this theme in its opening line ("back to the water"). Otto Hauser's spare drums and Ran Livneh's upright drum add a brooding presence but the organ and voice are the stars of the show conjuring a haunting but enticing atmosphere.
'Balmaha' was inspired by Loriga's first trip to Scotland and a visit to this village, giving her an opportunity to reflect on the different colours of the sky, land and shifting clouds compared to Brooklyn where she resided at the time. There is a synaesthetic quality to her sound, although the colours she conjures would be a mobile array of altering shades rather than jarring primary colours.  'Citizens' is a celebration of stories, being lost in crowds and the howl of the night, a mood enhanced by the raw, careening emotion of Enrico Pasini's trumpet and little blasts of distortion. 'August Bells' has the album's slowest tempo, the organ's bass hum set against the higher pitch of her vocals.
With words taken from a poem by Zbigniew Herbert, 'Black Rose' contains some startling imagery ("It emerges black / From eyes blinded by lime / It touches the air / And stands like diamond / Amidst planetary chaos"). The viola and organs blend magically as vocals waft overhead. 'You Who Speaks' is especially notable for Jaye Bartell's acoustic guitar and could be Joanna Newsom lurching into cinematic freak folk.
The texture of Aaron Rourk's wind instruments give 'Passes the Flame' a fresh element. The song has a sense of mystery referencing a silent man and stranger ('I'm told the real him was 90 years old") and veers from picking apples to carrying grenades. Closing track 'The Sun Rises Where It Rises' sees a return to Loriga's piano roots with a virtuosic circular piano motif tussling with more atonal elements. It completes a collection which is a fine blend of experimental elements and textures while never losing sight of melodic structure. 
Laura Loriga: Vever – Out 14th April 2023 (God Unknown Records)