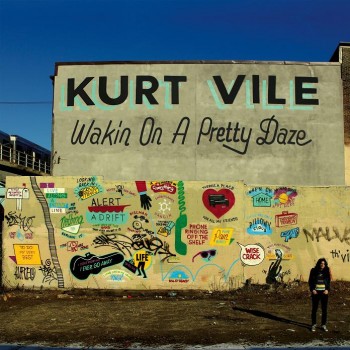 Smoke Ring For My Halo was my favourite album of 2011, and though, in retrospect it's now eclipsed by M83's Hurry Up, We're Dreaming and Slave Ambient by former bandmates the excellently named The War on Drugs, it remains an album I return to from time to time with real relish. What I like most about Kurt Vile is that he truly lives and breathes music. You can tell that the first thing he does after he rolls out of bed is strum and pick his guitar, and before he falls into bed, presumably in a catatonic haze, he plays one last tune. This is not mere posturing, being a musician is not a lifestyle choice for Vile, it is his life. "Making music is easy, watch me!", he boasts on 'Was All Talk', as if in direct answer to my thought process.
The only problem with this is that creativity is something unconscious for someone like Vile. He would never "do a Radiohead" and consciously voyage out in a bold new direction, because as he says, "Making music is easy", and doing so would be just too much effort, or, perhaps, too unnatural. This means that Wakin On A Pretty Daze is an iterative move rather than a seismic shift. We are in very familiar territory. That said, 9 minute opener and title track, 'Wakin On A Pretty Daze' and track 2, 'KV Crimes', are both lighter and breezier than anything on Smoke Ring For My Halo. The extended solo on the former is as euphoric as it is self-indulgent and downright entertaining – you really don't want it to end – but the summery, Tom Petty-esque tones belie a far more somber, anxious and melancholy Vile. On the upbeat 'Was All Talk' he sounds positively paranoid: "Now I'm being stalked by guys walking". He's actually boasting about his success, but it comes off far bleaker than that – one can't help but think that Kurt should put grass on the back burner for a while. Later, on 'Goldtone', he sings, "Sometimes when I get in my zone, you'd think I was stoned, but I never, as they say, touch the stuff". Song writing might be natural for vile, and he may play and even look like a stoner, but appearances are deceptive. He clearly works hard at his craft, and it's a solid reminder that one should never stereotype.
'Girl Called Alex' is the album's pivotal moment:
"In the dawn's early light I recall a girl called Alex. She and Mark were happily wed…I think about them all the time…I want to live all the time in my fantasy infinity. There I'll never be abandoned. There I'll never have have a handle on everything that's ever happened to them and me".
Vile remains vague on the details, but the sense of loneliness and  isolation in his rock 'n' roll lifestyle, and the jealousy he feels towards Alex and Mark for how easily they found love and settled down is palpable. His honesty in expressing such sentiments is admirable. The purity of love expressed in 'Baby's Arms' from Smoke Ring For My Halo suddenly seems so distant. He immediately contradicts this on 'Never Run Away', as the title-track suggests, and you can't help but visualise a wry smile on his face as he laughs at the listener. Vile, like most people, is a mess of contradictions.
'Pure Pain' is pure joy from a listener's perspective as it veers from its wonderfully hooky main motif to the dreamy, immersive break. Waking On A Pretty Day, like its predecessor, noticeably lacks choruses of any kind. On the one hand it makes the whole experience less exhilarating  but more immersive. This album is like one long early morning sunrise come down. It's beautiful, hazy and melancholic in equally large measures.
"I will promise not to smoke too much", and many other things on he states on 'Too Hard'. It reminds me of how I used to talk about cutting down drinking and would then go on a bigger bender than ever before.
'Shame Chamber' is kind of disappointing until Vile starts whooping – suddenly full of life it's oddly at odds with everything that's come before, and then 'Snowflakes and Dancing' is every bit as joyful and euphoric as the title suggests. Closer, 'Goldtone', is reminiscent of Harvest Moon era Neil Young.
The problem with Wakin On A Dream is not that it lacks quality, it has that in spades, but that it's too similar to its predecessor. It's no better or worse than Smoke Ring For My Halo, but it is less novel and that is something vaguely detrimental. It will be definitely detrimental if he does not diversify on his next album, but then I doubt very much if that bothers him. The man is a musician of the highest calibre. Self-obsessed, supremely annoyingly talented, honest and naturally creative, he is every bit a bona fide star, and Wakin On A Pretty Daze will still be better than 98-99% of everything else released this year.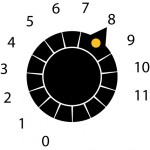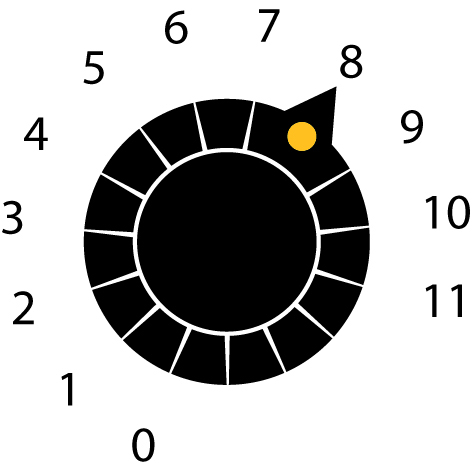 Release Date 08/04/2013 (Matador)