In Jules Verne's famed novel Phileas Fogg is an isolated character, a man obsessed by routine and order who breaks from a lifetime of conformity to win a twenty thousand pound wager.  He is a cold character who rarely displays any emotion but full belief in his cause.  It is therefore appropriate that a man who has made loan of his name should produce an album of icy electronic pop.  But in the same way as Sigur Ros he manages to make the cold seem beautiful, clean and refreshing much like when a low sun makes the snow capped landscape glisten.  This probably has something to do with it being recorded with Bjork's producer in Iceland over his native Berkshire.  It is an album that owes more to glaciers, geezers and fjords than Reading or Slough.
But unlike the aforementioned novel this album is not a faced paced race to the end, rather it is settled and deliberate, and unlike Phileas, defeatist in the way it proclaims 'I will let you down' and 'my bones creak'.  Despite this it never feels self indulgent in the way that it could. Possibly because the well placed clicks and beeps keep you at arms length unlike a traditional rock or pop song.
Much like the book this album will also slip with the passage of time.  Whilst the plane overtook the train this album will soon be advanced by an abundance of remixes flooding the Internet.  However in a world where every cut out and keep blonde girl gets an eighties inspired electro pop tune and a certain lady has a ginger quiff inserted in the rectum of all radio presenters it is interesting to hear this man's perspective.  Especially when it is done in such an accessible yet inventive manner.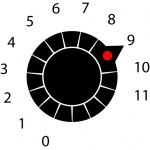 Release Date 19/04/2010 (Kicking Ink)