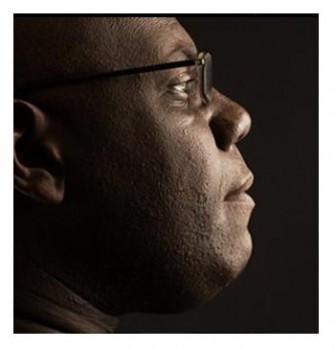 – THE WAREHOUSE PROJECT, MANCHESTER –
I've not had it for a while – that tingle that tinkles down the back of your neck as you approach the door that separates you from your night out, from your disco destiny.
But this is a big one and my neck's tingling like Cheryl Tweedy herself were blowing gently down the nape. Carl Cox is a big DJ – physically, by reputation… every which way. And despite reviewing clubs all over the world this is my virgin visit to the Warehouse Project, which takes place so close to my place in town I could pretty much join in the fun without leaving my apartment.
So, through the doors, check my preconceptions with my coat at the cloakroom and step onto the dancefloor, the magic carpet ride that takes the crowd on a psychedelic joy-ride out of reality and into a multi-layered pleasureland. The lay-out of the Warehouse Project is well thought out, with separate bar areas, a second room and movie/chill-out area (seemingly set permanently to Bench ads). However the action is all about that central arch, the curvaceous nature of the red brick structure engendering a kind of collective cuddle on the dancefloor. I bump into plenty of old friends and faces, warm hugs and smiles set against a soundtrack of deep, chugging, intelligent techno.
First up is Krysko – a Sankeys émigré – who sets the foundations perfectly, built upon first by Eric Prydz, who plays tougher than his recorded output of gym fodder might suggest, before the big man himself steps up.
Although he's played Manchester plenty of times and is a big fan of the city's Mad Hatter Recordiongs, it's Coxy's first set for the Warehouse Project and he smashes it – only the solid dependability of Mancunian Victorian engineering keeps the arches standing at all. His smile stretches from one wall to the other as he delves through a broad selection of cuts – tech-tinged but always with an essential groove that keeps the feet moving as the evening drifts inexorably toward morning.
At some stage I peel myself from dancefloor and have to surgically separate myself from the action, somehow defying the laws of physics to fall uphill back to my apartment and an appointment with an Easter egg hunt… overseen by the Mad Hatter.