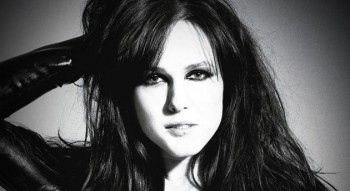 Punk rocker or hippy folk singer – Sandi Thom already had a split personality when she launched herself into the public consciousness back in 2006.
And it looks to have taken the young Scottish troubadour the intervening four years to find her true voice . . . and the blues.
Sandi's third album, Merchants and Thieves, is a refreshing take on contemporary blues from a uniquely female perspective.
It has been described by one critic as "the most striking musical reinvention you are likely to see this year".
Yet for the 28-year-old singer songwriter from Aberdeenshire, the album has been less of a reinvention and more of a rediscovery.
"The first record I ever stole from my dad's collection was a blues compilation," explains Sandi.
"It was filled with great songs from Clapton, BB King and early Fleetwood Mac. I remember hearing Black Magic Woman and thinking 'wow, this is ace'.
"The first band I was in, when I was about 14, we played loads of early Fleetwood Mac covers. I just loved that blues sound."
Sandi's road back to the blues has come via a stark education in the dark arts of the music industry.
Her journey started in the unreal surroundings of LIPA – Liverpool Institute of the Performing Arts – during which time Sandi sang You'll Never Walk Alone to 40,000 Liverpool fans at Anfield.
From there, Sandi found herself in a flat in Tooting and at the centre of a media storm.
A series of 21 web gigs beamed live from her basement propelled Sandi's debut single, I Wish I Was a Punkrocker . . . , into the pop stratosphere.
After hitting the top of the singles chart, she followed that up with a number one album, Smile . . . It Confuses People, but the storm clouds were already brewing.
Cynical hacks believed the "web phenomenon" was actually part of a carefully orchestrated Sony marketing campaign, with The Guardian's Charlie Brooker leading the backlash.
He wrote: "To believe the official story – that thousands of people voluntarily subjected themselves to this shit online, then recommended it to their friends – is to lose your faith in mankind completely."
It's fair to say that, however catchy Sandi's debut single was, the sudden saturation of the market she achieved was never going to end well.
Certainly, the kind of abuse she was subjected to would have derailed most starry eyed 24-year-olds, and Sandi admits that her confidence took a battering.
Predictably, the fickle record-buying public didn't exactly rush to support her, and after Sandi's follow up album, The Pink & The Lily, bombed, Sony were quick to sever all ties.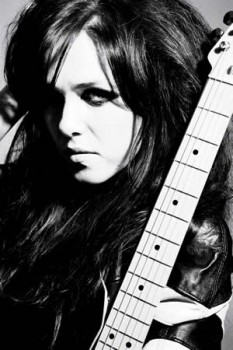 It is testament to Sandi's spirit and determination that she still believes in happy endings, and if her self-funded third album is anything to go by, then this fairy tale may well come true.
"My journey from 2005 to the present day has been pretty mad," she says. "But it's been great; it all contributes to the song writing.
"The one thing I re-established recently is the confidence in myself as a songwriter, as a musician. You go through that feeling of people saying 'that'll be the end of you', and I don't think it will, actually. I'm now in control of my own destiny again and it feels great."
Call it fate, or maybe just the luck that hard work brings, but last year Sandi answered a phone call that has literally changed her life.
"Joe (Bonamassa) got in touch out of the blue and asked me to sing for him," Sandi explains.
"He was in France in the middle of a European tour, with 12 dates left, and had lost his voice through laryngitis.
"I had to make one of those snap decisions. I literally had about four hours to get over there and learn his set. It felt like within the blink of an eye I found myself singing at the Nice Blues Festival alongside Joe and BB King."
The blues sound of Merchants and Thieves, rather than being the product of years of self-doubt and melancholy, is actually born from that joyous summer on the road with Joe.
"I remember ringing my producer saying 'this is it, I have found the direction I want to go down'," says Sandi.
"The blues scene is just unbelievable. The fans are so knowledgeable and they love to hear this music played live. They go wild. It is a different world and the thing is it's growing. I don't know why, maybe it is just part of a musical cycle or maybe, as a result of the recession, the blues suddenly make sense to people, but the scene is definitely growing and I am glad to be a part of it."
Despite loving every minute of life on the road with Joe's band, Sandi quickly realised that she would be cutting a lonely figure.
"If you pick up any copy of any blues magazine, I bet you won't find a woman on the front cover," says Sandi.
"It's definitely a man's world, but in that sense I think I have stumbled upon something pretty unique.
"Women are dominating the music industry at the moment, which is great, but it makes it more difficult to be heard.
"There are so many female solo artists out there, as well as women fronting up their own bands, and most of them are really good.
"But the thing is people will quickly get bored of hearing the same thing. We've had the 80s revival and before that the retro soul thing that Amy Winehouse tapped into.
"So for me, it was important to come up with something different and I think I have done that.
"There are no women out there singing the blues, let alone playing blues harmonica and lead guitar. I know that because audiences are always a little shocked at first when they see me perform, whether at my own gigs or at Joe's.
"I 'm just lucky that, by fate or luck or whatever; I have rediscovered this sound that has always been in me."
Sandi Thom will perform at the Nantwich Jazz and Blues Festival on Monday, April 5, before playing at Manchester Academy on Friday, April 30.
This Ol' World, the first single from Merchants and Thieves, is available to download now and is currently at the top of the iTunes blues chart. It will be released on Guardian Angels Records on April 18, with the album due out on May 17.