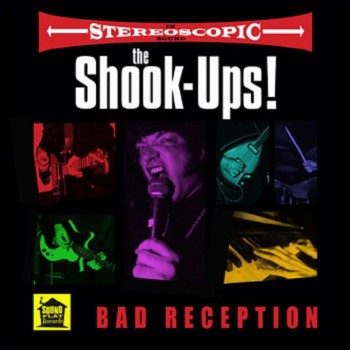 Let us forget about the deplorable strip that is King Street, and perhaps the amplified success of The Verve, to wipe our slates clean for Wigan's next honourable mention – The Shook-Ups, a band whose repertoire includes past/present members of Moco, The Stags, Doktor Combover and The V.Cs.
1960s garage rock is back and, I'll say, is sounding as ace as ever. Raw and energetic, the new LP from The Shook-Ups, titled Bad Reception, exhibits an organ driven twin guitar that will have you swinging back to the decade of Beatle boots in no time. It's fuzzy, it's charged and it's almost as if you were listening to Volume 1 of Elektra's Nuggets compilation on a dusty old vinyl.
The band's début album kicks off with 'New Confession', a hussy and truth-telling tune that arrests the hazy rush of garage punk and sets the mood for a psychedelic-era induced daze. The drum patterns and achy harmonies in 'Don't Be Wasting My Time' smash out a solid beat and follow up with a dirty opening guitar lick in the harmonica led 'What You Gonna Do About It'. Already it seems as though The Shook-Ups are maybe a little resentful to an old flame with spiteful song titles such as these, but the mood takes a turn when the creaky and twisted vocal track on 'Psychotropic Nightmare' is haunted by an eerie organ and the equally creep-worthy lyrics, "You're doomed my love/To a restless darkened dream." The oddly familiar guitar riff of 'Don't Come Back' may serve as a blatant homage to The Castaways and their 1965 hit 'Liar Liar', but has been instilled with a refreshing dose of deadly drumming.
At its core, 60s garage rock is a genre not to be defined only by its pioneers, but is one that should be embraced for its longevity. The Shook-Ups have without a doubt nailed the revival of the decade's aesthetic. The aptly titled 'You're Not The One' underpins a brush of mod-attitude, while 'Just Perfection' is structured around the higher than high expectations of love-ridden lad life. The hum of the organ overrides 'Understated Man', a "Doorsy" and catchy track, while 'Second To None' is an upbeat little number with a buzzing and screechy guitar.
Bad Reception makes for an enjoyable record that captures the essence of an era that has had such prolific diligence in musical history. In the same way that we adore anything with a bit of nostalgia linked to it, The Shook-Ups are a band that maintain the same distinctive qualities that made the 1960s such an innovative time to make music in.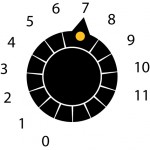 Release Date 26/10/12 (Soundflat Records)