The Chameleons have long been relegated to the position of footnote in the history of Manchester music, despite being the greatest band to ever emerge from Middleton.  They have become the Gaugin to the Stone Roses Van Gough, the Salieri to the Smiths Mozart.  With this reissue of the seminal 1985 album 'What Does Anything Mean? Basically' they attempt to re-establish their musical legacy.  The album is an amalgamation of all the classic 80s sounds.  If it were released for the first time this year you would call it an excellent pastiche.
The twelve album tracks incorporate every meaningful band from the North West in the 1980s.  From Echo and the Bunnymen to the Smiths, Stone Roses and the Fall.  It even finds time to make a playful reference to the Beatles.  The albums fifty-one minutes are layered in synths, echoes, reverb and obtuse song titles such as 'Intrigue in Tangiers' and 'Singing Rule Britannia (while the walls close in)'.  Lyrically the band even finds time to launch attacks on Thatcherism through the poetic verse.  It is perhaps apt that the final track on the album is titled nostalgia, almost as though it was written with the reissue in mind.
The nine rough-cut demos found on disc two of the release are for devotees only, allegedly found on a C60 cassette in guitarist Dave Fielding's garage, they serve only as an excuse to repackage the original album and place it in the forefront of record shop windows.  But that is no less than this album deserves. It is a historic album, both in terms of its quality and longevity.  Any album that has influenced the likes of Interpol, White Lies, Brian Jonestown Massacre, Editors and Spiritualized has earned a position in your record.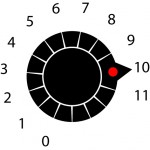 Release Date 01/04/2010 (Townsend Music Ltd)