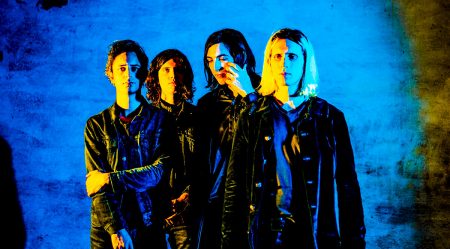 Italian band New Candys have unveiled new song 'Twin Mime' taken from their upcoming album 'Vyvyd' due for release on June 4th via Little Cloud Records/Dischi Sotterranei/Fuzz Club.
Speaking about the single, they said:
"It was the last song we wrote for the album. It plays with the meaning of duality, the connection between action and consequence, between who we really are and how we try to come off, and how we sometimes end up fooling ourselves. The volcanoes that appear in the music video refer to the terrestrial hell, and Earth's fury towards humans"
The album was recorded at Fox Studio in Venice, Italy by Andrea Volpato, mixed by Tommaso Colliva and mastered by Giovanni Versari.
 New Candys Official | Twitter | Facebook | Instagram