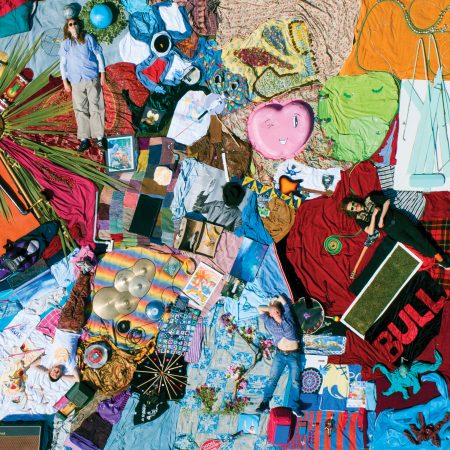 York band Bull finally grace our stereos with the highly anticipated debut album 'Discover Effortless Living' a title suited to many of us in lockdown over the past twelve months.
The record opens with a bright, 90s feel track 'Bedroom Floor' which leads into single 'Love Goo' a fun and uplifting track, laced with horns and infectious lyrics – "It's getting hard not to sit around and drink all day" are certainly words I can relate to with the world at a holt.
The album manages to capture all different areas of the 90's stretching from Grunge to Brit Pop. 'Eddie's Cap' starts with a almost Beck like verse and explodes into a heavenly landslide of fuzz.
Tracks such as 'Green' and 'Eugene' display a more gentle, laid back feel, with memorable lyrics suited to a sunny day on a festival field.
Throughout the whole album, the unpredictability of the song writing is a standout, with tracks bursting in different directions regularly. 'Find My Self a Job' builds up into a distorted wall of enjoyable chaos.
The band have not found their direction over night, this album is the outcome of nearly a decade of touring, line up changes and writing. Having toured America in a school bus and more recently hitting the road with Mercury Prize nominated Sports Team. The band hit the road in September to support the new release.
The album closes with 'Disco Living' – a song that sums up Bull's sound, catchy and unapologetically happy.
With the world in such state, this album couldn't come at a more perfect time, as we delve into spring, it bursts with the feel of the good times that lay ahead.
Bull: Discover Effortless Living – Released Friday 26/03/21 (EMI Records)