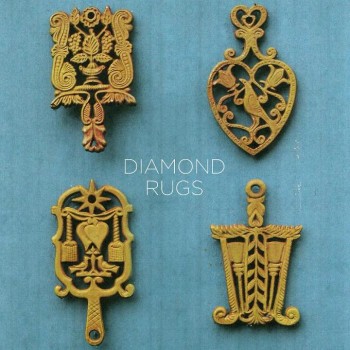 Match a group of dudes from different bands who each hone gritty vocals and a love of beer with borderline vulgarity in lyrical ascension, and you may just have yourself a trailer park indie super group.
Diamond Rugs is the newest blue collared engaging side-project between John McCauley (Deer Tick), Robbie Crowell (Deer Tick), Ian Saint Pé (Black Lips), Steve Berlin (Los Lobos), Hardy Morris (Dead Confederate) and Bryan Dufresne (Six Finger Satellite). Given a line up like that and just as I did – you might express the slightest bit of interest into how this indie-hybrid would sound, don't you think?
Indeed, Diamond Rugs is every bit of a drunken party mix as you'd expect. Band-aided out of a group of musicians who, with the help of their already thriving careers in the industry (think Grammy Awards and Primetime TV spots), thought it might be a "totally radical" idea to put out a carefree and fun record with their friends. However, with every side-project comes the reality – one band has to dominate and it would seem only thematically accurate to assume the authentic, maudlin sound of Diamond Rugs is driven by Deer Tick.
With track titles like 'Out On My Own', 'Totally Lonely' and 'Call Girl Blues', you'd be silly to expect anything other than another alt-country release, but fear not. The first half of the band's self-titled debut sees McCauley, Saint Pé and Morris rummaging over the lead vocal spot in some surprisingly feisty numbers. 'Gimme A Beer' is a trumpet torn bro-song, which is more playing homage to Deer Tick's pre-drinking jam 'Let's All Go To The Bar' than anything else. Saint Pé delivers the goods piping hot in the band's newest single 'Hightail' (out 25 March 2013 via Partisan Records) in which McCauley growls a story reminiscent in the ways of Jonathan Richman and His Modern Lovers, whereas 'Country Mile' turns from Morris' wailing vocals to a long and neo-psychedelic howler that screams anything but the honky-tonk that its title might promise.
Dropkicking that grungy guitar lick we love so much in the hot, psych-rock of the Black Lips, 'Blue Mountains' is without a doubt the most hokey of the bunch, yet it adds a unique spice to some of the songs on the record – a burst of energy well-needed after the cry for sympathy on 'Christmas in a Chinese Restaurant' (which is almost about as heartbreaking a song as that little dying tree in Charlie Brown). The album's major stand out, 'Big God', has Crowell's bass popping, fronted by the romantically inadequate lyrics, "I was blind to time as time as time can be / Open eyes don't always mean to see", with Dufresne's thudding drums keeping these punks in country form.
The six boys who make up Diamond Rugs will have you hanging by your bootstraps whether or not you are in the mood to throw on a dirty t-shirt and chug a can of beer. Their album is every bit as fun as it sounds, proving to be a mash up of punchy skuzz-punk slapping the face of country with one big spoonful of messy spaghetti.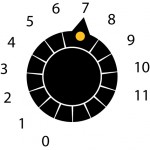 Release Date 25/03/2013 (Partisan Records)