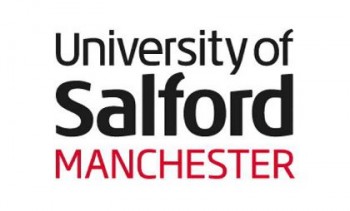 The University of Salford is to play host to an exciting new music festival.
Salford Sonic Fusion Music Festival will bring cutting-edge experimental music to Salford, showcasing a range of genres from art music and jazz, to folk and audio-visual work.
Both international music stars and students will be gathering at the MediaCityUK campus to perform at the event, which will take place over the 26th-29th April.
So far, taking to the stage will be legendary USA jazz bassist Jamaaladeen Tacuma, Italian Federico Sanguinetti, narrating an unusual music theatre piece, and Lithuanian concert pianist Lauryna Šablevičiute, who will perform works by John Cage.
Cage found fame "preparing" pianos – making music by placing objects such as nails between the strings – so audiences should expect to hear anything from the avant-garde event.
The festival also boasts compositions from the University's own staff and students, including work from Dr. Alan E. Williams, Stephen Davismoon and Jan Kopinski.
There will also be a number of workshops held over the three days, in which students can work and perform with the international musicians.
Singer and musical arts doctorate student, Anikó Toth, said: "I'm going to be one of the three singers in the Berio piece, and I'll be singing in 'Mirrors,' which is a piece by Jan Kopinsky.
 It's such a great opportunity to bring international artists and music to Salford, which has been a culturally deprived area. It will be an exciting and amazing experience for students here."
The inclusion of the Listening Cities project will also see attendees from Italy, Greece, France and Austria – adding to the international feel of the festival.
Head of Music at the University and curator of the event, Stephen Davismoon, said: "The festival is all about getting students used to seeing high level performances of experimental music.
 "Some students are aware of this type of music but have rarely played it, and even more rarely played it alongside professionals.  It will also allow us the opportunity to showcase the audio and video facilities at MediaCityUK."
As the music performed may be unfamiliar to some, the whole event will be free of charge, to encourage local people to try something different.
The festival will run directly after the Salford Noise festival, a three-day event which will also showcase the talents of Salford University music students.
Full line-up and timetable details are expected to follow on the 19th March.