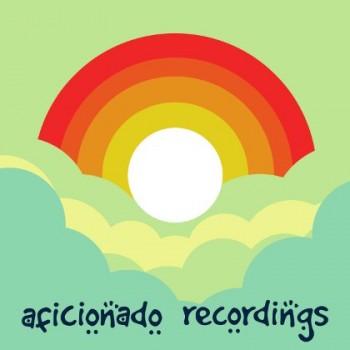 Aficionado is a Manchester institution, a Sunday night session devoted to the musical miracles which many overlook. Moonboots and Jason Boardman have, over many long years at the helm, championed an endless list of lost classics and new delights. It's the very definition of Balearic, without genre or agenda…
So it's high time the pair had a platform to showcase some of their buried treasure with the rest of us; Aficionado Recordings is born!
The debut release defines what they're about perfectly; The super talented Shawn Lee (and his Ping Pong Orchestra ) has released some truly amazing music since the mid-90s, one of his songs was even covered by the stout chinned talent show crooner / pop sensation (and Piccadilly shopper) Will Young. But it's Shawn's recent work on Ubiquity which has really shone. 'San Diego' first appeared on the 'Miles Of Styles' album and became an end of night staple at Aficionado. This original features on the A-side. On the remix tip, who better to take the gentle melodic bossa of the original to the beach bar than Balearic stalwart and 'nado regular guest DJ, Phil Mison? Phil expertly re-arranges the song, bringing the percussive elements and acoustic guitar to the fore and adding a splash of sonic confectionery.
It's basically sunshine on vinyl. Roll on summer!
Available from Piccadilly Records in the near future. HERE