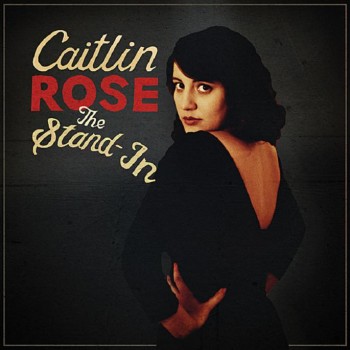 Anybody that fell for 2010's 'Own Side Now', the first full-length from Nashville singer-songwriter Caitlin Rose, will be aware that sheer force of personality was the key ingredient that separated her from the countless other country-tinged starlets vying for your attention. And it wasn't confined to her live shows – the ten tracks on that album were bursting with a witty, spiky and vibrant character that locked your attention for the duration. Three years on, and the follow-up album arrives with a new aesthetic, as Rose herself explains: "I have a tendency to work small – this album is my first attempt at a high kick."
In many ways, the new move towards broader songwriting and grander production is a success. On instantly hummable radio-friendly tracks like 'Waitin' and 'Only A Clown', the progression feels extremely natural, and Rose's honeyed deep South vocals chime with the clean-washed slide guitars and varnished, shiny production value. These songs explore the over-trodden bitter-sweet country tradition of setting melancholy, dejected lyricism to uplifting tunes with an eternal sunny disposition. It says something, therefore, for the confidence and boldness of the songwriting on these tracks that they resist appearing formulaic or derivative. Ultimately, they prove to be the outstanding highlights of the album.
But whilst there are moments where the sheer energy and irresistible catchiness of the music compensate for the comparative absence of that trademark personality, the times when the songwriting doesn't save the day leave the personality to drown in the sterility of the new found grandness in production. Tracks like 'Silver Sings', with its banal lilt and very weak guitar section, offer little by way of sparkle or ingenuity, and have a po-faced mainstream sheen that blocks any of Rose's individuality the chance to break through. The decision to make the transition to a more immediate – and potentially commercially successful – style, assuming the decision was hers, is understandable; the fact that at times she is able to pull it off is admirable. But to stick to it resolutely, even when the material isn't strong enough to support it, costs the album momentum, and makes the second half trying at times.
The slower moments are less susceptible to this problem. A beautiful song like 'Golden Boy' demonstrates that when left to her own devices, Rose is able to tap into a well of emotion, convey it in a sophisticated and mature way, and still keep it confined to a 3-minute pop song. Lyrically, she keeps things relatively straight-forward, but effective nevertheless: "Golden boy, don't make me pay/just cause I tried living for today." Similarly, one of the central tracks on the album is "Pink Champagne", the most obvious exercise in the swooning melancholy that traditional country music has such a morbid monopoly over. It's strange just how affecting it can still be after all these decades – suddenly slide guitars become a brilliant idea, and even overly dramatic string sections can be forgiven. Tracks like these don't fight hard against their formula, but rather are crafted with the kind of precision that made the formula so formidable to begin with.
And so, what you're left with is an album brave enough to attempt to blend Rose's Nashville-bred performing character with a style broad enough to win her some breakthrough success. In its best moments, there is a soaring synchronisation between the two, and the result is some of the best music of her career so far. What is lost elsewhere on the album, however, is the stardust that made her so noticeable in the first place, and you have to hope that this does not continue to be airbrushed out of her records in the future.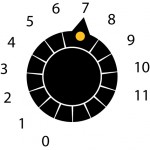 Release Date 25/02/2013 (Names Records)