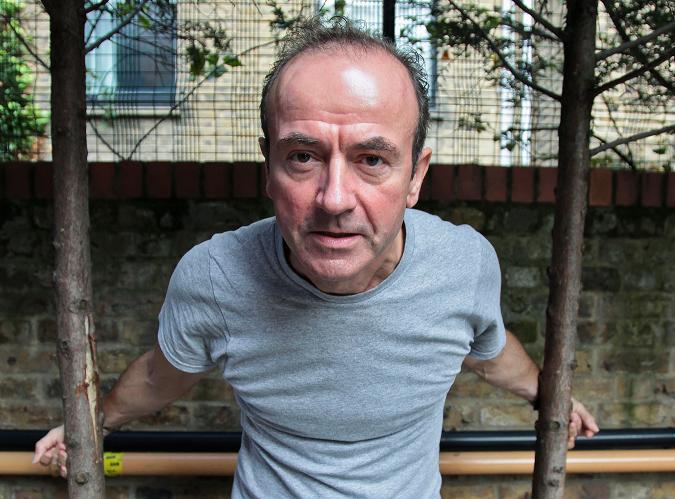 HUGH CORNWELL, 61, was born in Tufnel Park, North London. While at School, Hugh formed his first band with Richard Thompson, who went on to become a member of Fairport Convention. In 1974 he started The Stranglers, who had a string of hit singles and became the biggest selling band to emerge from the UK punk scene.
In 1979 Hugh recorded his first album away from the group, Nosferatu, with the Captain Beefheart's Magic Band's drummer, Robert Williams.
By the end of the late eighties, his time with the Stranglers had run its course. After leaving the band in 1990, Hugh started building a solo career. In 2009 his seventh solo album Hooverdam received excellent reviews. These critically acclaimed reviews resulted in Cornwell being asked to perform at various American venues he hadn't played in since his days in The Stranglers.
His latest double live album, New Songs For Kong, is available to buy now.
Over to you, Hugh…
SZ: You are performing your third album, 'Guilty' on the forthcoming tour. Is there a song you're particularly proud of?
HC: Well, I'm just listening to it again. I've been playing most of the tracks on and off since I made it, but there's three that I've never played live; Hot Head, Five Miles High and One Burning Desire. I just don't understand why I didn't visit them at the time. The great thing is that I've got the bass player and the drummer from the album on the tour with me. Chris Bell and Steve Fishmen who played bass and drums respectively, so it's a nice serendipity.
SZ: You are asking fans to vote for their favourite songs to be included in the tour set list. Which song or songs do you think will be most requested?
HC: The lines are still open. There might be songs that I need to learn, or there might not. We shall see.
SZ: It's nice to get the fans involved.
HC:  Well, I'm going one step further because there is a VIP ticket that you can buy which gets you into the soundcheck. I've actually recorded a special album for the VIP ticket buyers, which is a selection of covers that I hold near and dear to my heart. The albums called You're Covered and there is only going to be 250 of them pressed.
SZ: Must be nice meeting die hand fans.
HC:  I probably know most of them anyway (laughs).
SZ: Tell us more about your new double live album. Was it hard choosing which songs to play in the set?
HC: Me, Chris Bell and Caroline Campbell thought that we should play the album from beginning to end, because that's how we did it when we rehearsed it, recorded it, and when we did the DVD. The record company said well that's the first disc, why don't you record the first album you did with Stranglers, Rattus.
SZ: The sound quality is excellent by the way.
HC: Yeah, The funny thing was that it didn't need any corrections – there were no bum notes. There was a bit of fluidity, but that's all right. There was nothing really wrong with it.
SZ: Its nice to hear slightly different versions of the Stranglers stuff.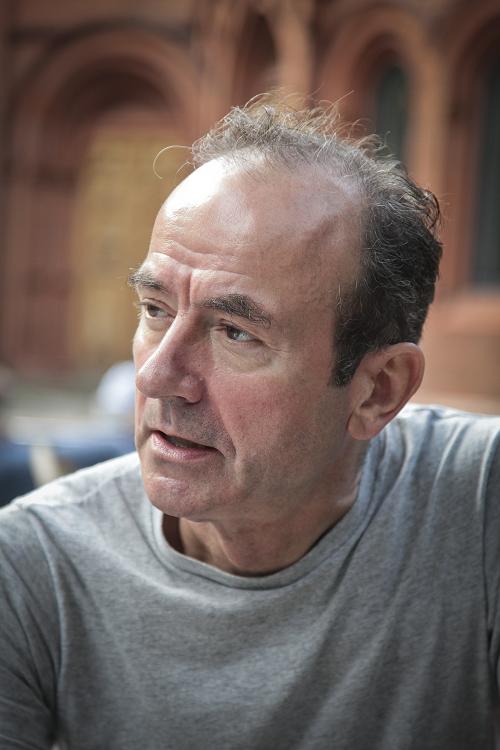 HC: Well, a lot of people don't realise that when the Stranglers first started we were a trio. A lot of the songs from Rattus started out as a three piece, so that's why the early songs really lend themselves to going back to a trio set up.
SZ: Your latest record, 'Hooverdam,' has received some excellent reviews since it was released in 2009. Did that come as a nice surprise?
HC:  Well it was a bit of a relief because we recorded it before we decided to give it away for free. It was a relief that we got good reviews, because if you give away something for free and get shit reviews you're on a bummer.
SZ: Is there an eighth album on the cards? If so, is there a title for that yet?
HC: I have just finished writing and demoing the next album, which wont be ready for release until this time next year.
SZ: Do you have a title for that yet?
HC: Yeah I do, it's going to be called Totem and Taboo.
SZ: Great title! What's the meaning behind it?
HC: It' taken from a book by Sigmund Freud. He wrote a book comparing the neurological makeup of schizophrenics and native savages.
SZ: Light reading then?
HC: A bit of light reading, yeah (laughs). But its such a great title that I'd thought I'll borrow that.
SZ: Does writing come easy to you, or is it that just a work ethic that you've honed over the years?
HC: Once you've been doing it that long and regularly, it becomes second nature. It doesn't become easier, but you get an intuitive sense of what is going to work and what isn't. One ends up maximising the ideas and not wasting time on ideas that are not any good. I write what I need for an album and that's it.
SZ: Have you always had that approach to song writing?
HC: No, when I was in The Stranglers we used to write a lot, and some of it wasn't up to standard for an album so they ended up becoming B-Sides and stuff like that. Forever pulling stuff out of the vaults and the reason it was in the vaults because it wasn't good enough.
SZ: So how would you describe your solo work to someone who isn't really familiar with it?
HC: I have no idea; my job is just to do it. People can make what they want from it. It's the same guitar playing, it's the same voice as The Stranglers and a lot of it is the same song writing. The only difference is that there are no keyboards. I can't deny my roots, because that's where I started. I haven't changed very much from that.
SZ: Who would you say is the most unlikely person to come up to you and tell you that your music has been an influence on them?
HC: A lot of artists have come up to me and said I really like what you do or I supported you when I first started, but no one's ever said that you've been my biggest influence.
SZ: Why is that? I'm sure The Stranglers have influenced lots of bands.
HC: Well I wish someone would come up to me and say that because I'd really like it (laughs). People are a little reticent to say that The Stranglers were a big influence. I don't know why.
SZ: Which records and bands influenced you?
HC: Everything. I had a very mixed musical upbringing. I mean, my father was into classical music and country and western. My eldest brother was into jazz and blues. My second eldest brother was into Eddie Cochran, Cream and Hendrix. Then I went to school with Richard Thompson and we were discovering The Who and the Rolling Stones, so I had a complete cross section of stuff to be brought up on.
SZ: Do you have a favourite cover that someone's done of one of your compositions?
HC: There have been a few of Golden Brown that were OK, but nothing monumental. I mean, I think Robbie Williams should do a cover of Peaches. I think it would be great.
SZ: I think it would be a massive hit.
HC: Yeah, it might bring him back (laughs).
SZ: What do you think of all these old punk bands reforming?
HC: Well good luck to them. I mean the Pistols play better now than when they did then, when they first started. They have got better. People continue to make music because they enjoy doing it.
SZ: Why do you think you have lasted so long in the music industry?
HC: Totally by luck., I have been fortunate. I feel even more fortunate at the moment because in May my first novel is going to be published in England. It's very exciting for me and it's rather like when your first record comes out.
SZ: What's the title of the book?
HC: It's called Window On The World.
SZ: What's it about?
HC: It's a thriller love story. A very dark, chilling love story. It's about a young, Australian portrait painter who comes to the UK to find success.
SZ: How was the novel writing process?
HC: Very, very difficult and very challenging. Much more challenging than writing a few songs I can tell you. It took me five years.
SZ: Thanks for your time, Hugh.
HC: You're very welcome, my man.
Hugh's nationwide tour starts in April 2011 and includes a date at the Manchester Academy on Friday 8th April General Admission Tickets: £18. VIP Tickets: £50. Booking Hotline: 0161 832 1111