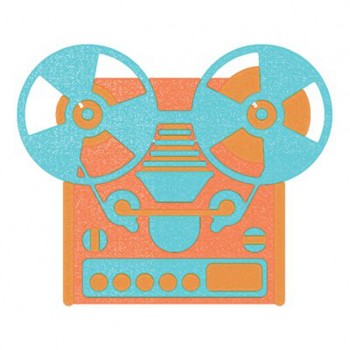 For any and every avid music lover, music festivals are not to be missed. But how do you decide which to go to out of the dozens of choices? If you've heard of Liverpool Sound City (even better, if you've been to Sound City), then congratulations, you well-informed individual with impeccable taste in music festivals!
To assist the uninitiated, Sound City is the largest metropolitan music and arts festival in the UK. It originally started as a showcase of the UK's Northwest acts at the esteemed SXSW (South by Southwest). The next year – in 2008 – Sound City developed into a festival of its own and the rest, as they say, is history. Since its humble beginnings, Sound City has grown massively and this year's instalment is shaping up to be a smashing one.
Only two days ago, I headed to Liverpool, my favourite neighbouring city on Silent Radio duty. As the official blogger covering Sound City, my first order of business was to meet up with the organisers for a tour of the venues. I arrived an hour early by train and wandered up and down the lovely Bold Street, before making my way to the meeting point. There, I was greeted by Fran Slager from Carousel PR, the public relations company in charge of Sound City, and Alex Simmonds, the marketing and ticketing manager for Sound City. After a delightful chat over lunch, we began our tour.
Venues are fundamentally important to a gig experience. They add their own elements and nuances to an otherwise singularly musical performance. And this is especially so for a festival like Sound City, which is inherently different in the sense that the gigs are held at various venues simultaneously. If you're booked in for Sound City or are planning to, here are some of the venues that you'll find yourself in:
1) East Village Arts Club
The East Village Arts Club is managed by the same people in charge of The Ritz, a fantastic live music venue in our city of Manchester. It is basically a two-in-one venue with the Theatre downstairs and the Loft upstairs. The Theatre is a unique venue, unlike any other in Sound City. It invites festival-goers to settle themselves comfortably on the wooden steps/seats and enjoy acts such as Jimi Goodwin and Gruff Rhys. Make sure you come for Rhys's gig early, because you'll be rewarded as he will be showcasing a 30-minute film of his own before he performs. This will be the first time the film will ever be screened in public, so it's going to be very special. Moreover, the acts that will be at the Loft include Circa Waves, Dahlia and Marika Hackman.
2) The Kazimier and Kazimier Garden
The Kazimier is a staple of the music scene in Liverpool. It is a snazzy venue with plenty of character. It has two levels, which provides for a distinct experience. But the star of this location has got to be Kazimier Garden, one of my favourite Sound City venues. The Garden is a beautiful open-air area with a natural-meets-urban vibe. Acts that have played here range from Cub Scouts of Australia to Alfred Hall of Norway. So rest assured that the music will perfectly suit the laidback, summer feel of the garden.
3) The Garage
The Garage is one of those venues that is put together especially for Sound City. Outside the dates of 1 to 3 May, it is actually a car park. So imagine my surprise when I saw it. But that makes you realise how even the most ordinary locations could have the ideal space and acoustics for a rocking show. The Garage is a spacious venue that has played host to Darwin Deez, Bastille, King Krule and AlunaGeorge.
4) The Brink
The Brink is among Sound City's great bar venues. Fun fact: It is also Liverpool's only dry bar, so don't expect any alcohol here. The Brink has a small stage which allows for intimate performances and the opportunity to have a chat with the acts. For example, that's exactly what I was able to do after IYES performed their set last year.
5) Liverpool Cathedral
Cathedrals are the loveliest venues ever, and the Liverpool Cathedral is among the most impressive buildings that any music lover would be fortunate enough to catch a gig at. The gigantic institution is the fifth-largest cathedral in the world. Acts such as Noah and the Whale and The Dexys have played here. And this year, Clean Bandit and Kodaline are the lucky acts to clinch a set in the cathedral. It's a slight walk uphill and further from the cluster of Sound City venues, but I guarantee that the effort will be worth it in exchange for a whole new level of live music appreciation.
There are about 20 venues involved in Sound City. My selection above highlights venues that I was able to enter, but during the tour, I was also brought around to other locations such as Mello Mello, Cream and Leaf. One venue which is off the list this year is the Art Academy, which has now been converted into student accommodation. But fret not, as Sound City has added three new locations, all in Wolstenholme Square. The range of venues is a direct reflection of the variety of acts that Sound City attracts from all over the world. If you're looking for a distinctive festival experience, Liverpool Sound City is the one for you.
Liverpool Sound City Official | Facebook | Twitter