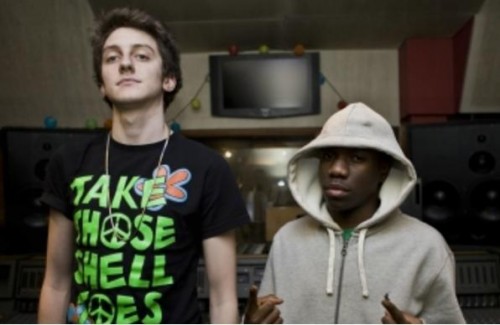 – THE ROADHOUSE, MANCHESTER –
Before going out to see Toddla T on Saturday night I am reading a newspaper article about the rise in the number of fried chicken shops in Britain and the causes for this seemingly unstoppable growth in popularity for a few sinewy pieces of deep- fried meat. One of the most obvious causes seems to be: salt. It turns out salt is an addictive substance with a lot of regular chicken shop goers addicted to the stuff. So what has this got to do with Toddla T? Not much, other than he is quite similar to Mr Khan at Mississippi Fried Chicken in that he is a purveyor of another highly addictive substance: Bass. In large, salty, loud, gut trembling quantities.
Not knowing quite what to expect from Toddla T goes in my favour, I was expecting a sort of Dubstep influenced Mike Skinner, with a laconic, style, clever, but somewhat lacking in the fun stakes. I arrive at the Roadhouse and there is a young crowd, dressed up and ready to dance. The host night is called Eat My Beat (not meat) and The Roadhouse always has a nice, easy, unpretentious vibe about it, the perfect place to shake your ass, without feeling self- conscious.
The crowd is a mix of trouser suited students, well presented and eager with the more serious looking Garage heads who, look like they possess more than a cursory knowledge of the music on offer. Eat My Beat offers something new above other ubiquitous 'house' or 'electro' nights and that is, a sense of fun. The resident DJ's play an assortment of Bassline, Dancehall, House, Garage, Dubstep and (thankfully) a smattering of Drum 'n' Bass. There is little time to pose or preen, just the simple satisfaction of moving your body in time to great 'bass heavy' music. It is all over body moving music, nothing more, nothing less, but its simplicity does not mean it is lacking in depth, it has many twists and turns to keep the dance floor guessing.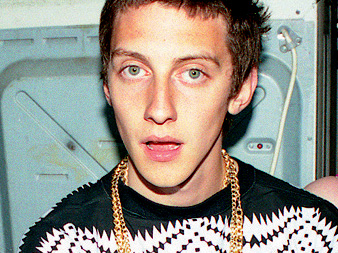 The DJ before Toddla T plays mainly Dancehall, which always has that slightly angry edge to it and the odd Garage 'classic' thrown in such as Flowers, by Mystique but thankfully, no Craig David. Toddla T didn't arrive on the stage till gone 12, he was accompanied by an MC and begins his set with less edgy Dancehall influenced music and more spaced out, upbeat, housey tunes, fitting for a headline DJ which allows Toddla T to pull off a few 'hands in the air' DJ moments without looking cheesy; he looks like a guy who loves playing music and is genuinely enjoying himself in Manchester, a place the Sheffield DJ calls "home from home". His excitement is infectious and shared by the crowd who need little encouragement. Bass heavy house, Bassline and Garage seem to be his raison d'être, taking, the peak time euphoria of House music but making it that little bit more cheeky and accessible and of course, bass drenched.
TT plays a few of his own tunes which he says are "fresh out of the studio", but do not have much impact when mixed in with big tunes such as Roots Manuva's 'Witness (1 Hope)' and Damian Marley's 'Welcome to Jamrock' these tunes are dance floor gold especially when given a Bassline makeover which breathes new life in to old favourites and makes them more suitable for the dance floor. It is unclear whether Toddla T is responsible for these 're-rubs' but either way they are canny choices for his set.
Lacking of course, was the MC, it would be nice if he plays a bigger part in Toddla's set to compliment the music and add a live element to the show. But this is a club night where people dance and pull. It would be good to see this style of dance music played live, more in the ilk of The Streets, and with Mr Skinner bowing out after this current album there is gap for someone who can give Garage and Bashment more exposure; till one day it is as big as fried chicken, but without the fat. Or gristle.