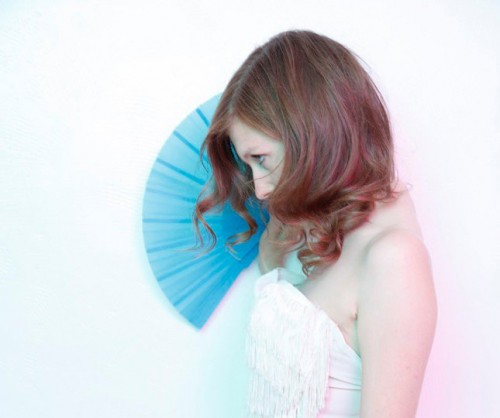 – THE DEAF INSTITUTE, MANCHESTER –
I'm delusional.  I haven't reached the stage where I'm walking out in front of buses saying "it's ok, I'm Jesus, I can reverse time", or some such jive, but I'm beginning to do and say things that are almost as bad.  Before tonight's gig at the Deaf Institute, I nip into the newsagents and buy a packet of tobacco.  I then proceed to tell the person who I'm going to the gig with, who I've never met before, how I've given up smoking.  No no, you see I don't smoke during the week, have cig breaks at work or anything…just when I'm out having a few pints and that…I mean I don't actually smoke…not really, I find myself saying as I roll a cig to have for the thirty second walk from Sand Bar to the Deaf Institute. 
Deaf Institute's a good place.  Anyone who has been to a gig at The Empire, in Belfast, might be struck by how similar it is to the Deaf Institute as a venue.  Both of these lovely old Victorian buildings have kept many of their original features making them salubrious environments in which you could easily imagine a period piece from the late nineteenth century being shot.  With both buildings the sense of history is almost palpable, and in the case of the Deaf Institute, etched in stone above the entrance, protected by planning law, history itself can be read in the legend: "The Deaf and Dumb Institute".  Those Victorians, eh, what were they like?  Both function as perfect middle-spaces between the intimate pub setting and the bigger academy-type venues, the perfect size for bands typically hosted by nights like Now Wave, who host LA ethereal electro poppers, Glasser, tonight.
I've unfortunately missed the first supporting act, Vision of Trees, but don't care that much- they're just a support band and I haven't smoked all week.  The door to the small smoking veranda opens and closes in a seductively beckoning "come hither" sort of way.  I can almost see "LOVELY FAGS" spelt out Father Ted- style, but only fleetingly.  I get a pint at the bar, behind which is a huge array of old speakers of varying sizes from various eras all stacked together to form a kind of grand art installation which sits in effortless harmony with the strange, ornate wall-paper and original lecture theatre seating.  Artist Adelaide Winter has done a good job with this space.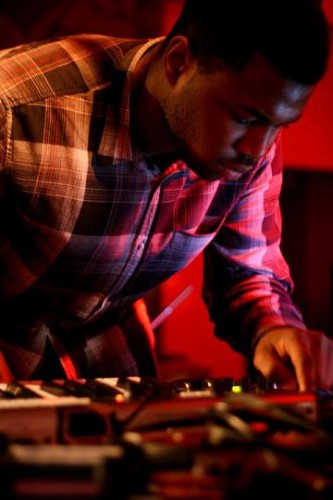 Slightly disinterestedly, I watch the second support band, Sampha take to the stage: a young black kid (I think this is Sampha) positions himself behind the mic, a keyboard and some machines, and an equally young, nerdy looking white kid, sits behind some electronic drums.  The white kid is wearing huge, square-rimmed glasses, a baseball cap, one of those anti-fashion jumpers with an arrestingly ugly pattern, popular with the homeless and people who live in Dalston.  I look longingly toward the smoking entrance.  The drummer beats out a high-hat pattern but the high-hat on his kit has been assigned a nice bleepy warm sort of sound.  The singer, who looks about thirteen years old, plays a few synth chords, then opens his mouth, and oh my brothers,  I understand what the phrase "being put on the back foot" means- I'm literally shifted back a step.  It is a moment a bit like that bit in A Clockwork Orange when the opera singer in the Korova milk bar starts singing Beethoven and Alex describes it as being like "a great bird" flying into the place.  This big honeyed soul voice comes out, fills the whole room and totally takes me by surprise. 
You could close your eyes and imagine you're listening to Robert Owens.  What's more, the sequencing, synth playing and drumming is done live on hardware, just like early Chicago house.   Sampha probably wasn't born when Marshall Jefferson, Finger's Inc., Frankie Knuckles and the rest were using 303s and 808s to make the kids dance in the mid-eighties.  Old school house done live with nice warm analogue sounds, a proper soul singer and a verse/chorus structure also brings home to me in the live performance context that house music was just the child of Motown, just without the guitars and real drums.  I get to thinking of the "borrowed nostalgia for the unremembered eighties" line from LCD's 'Losing My Edge'.   I get to thinking, house music now; at least house music in its original guise has become an academic footnote in history.  Seeing Sampha perform live is a reminder of how the music of Frankie Knuckles et al is no longer a musical revolution that we're living through but the prosaic descendent of Soul and Disco, with its own heritage, and all that.
I get to thinking here's something anachronistic, quaint and a bit spooky about watching someone so young recreate music that sounds like it was made in 1986 in the same way that David Lynch films where the characters might drive cars from the fifties, have fifties haircuts, wear fifties clothes and sort of talk like they're from the fifties, but the film is set in the present, is spooky. 
Sampha's my new musical hero.  I try to talk to him after the gig but he's a really shy guy.  He looks even younger up close and I'm troubled by the fact that he might be thirteen.  Sampha makes a bigger impression on me than the headliners, largely because I wasn't expecting anything from a support band I'd never heard of.  That said, Glasser aren't bad.  Glasser herself, real name Cameron Mesirow, has got a vaguely Japanese thing going on with an oriental/myan type head-dress thingy.  She moves in a stop-start- puppet-on -strings sort of a way, a bit like David Byrne or Roisin Murphy.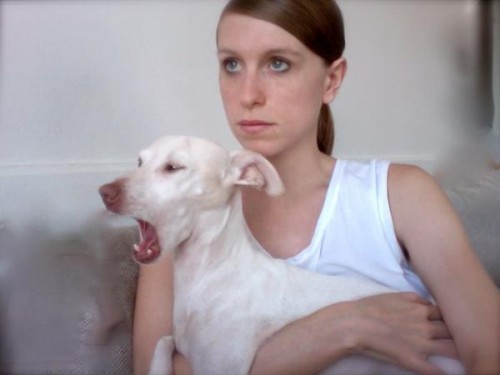 There's a sequencer guy who doubles up on floor Toms for the big moments, a drummer, and a guitarist who looks like he's been cloned from the DNA of Egon Spengler from the Ghostbusters.  I say guitarist, but the sounds he's making sound like that from a synth- his guitar has pick-ups that are connected to a sampler. The overall effect gives the music a warm ethereality but again, as with Sampha, it's the voice that's the pay-off with Glasser, and combined with the music the sound has the atmosphere of The Cocteau Twins/Fever Ray.  Masirow has a lovely voice, and I'm a real sucker for a good female voice- whether it's Stevie Nicks' big, husky, yet unforced west-coast rock n' roll voice that sounds like it's full of whiskey and fags, or Elizabeth Fraiser's savant purity.  Mesirow's voice is at the Elizabeth Fraiser/Karin Dreijer Andersson (of The Knife/Fever Ray) end of the spectrum.  During the middle of the set she sings what she introduces as a slow love song which she does more or less unaccompanied. The whole place is respectfully silent and it's a moment that I would resitantly describe as almost beautiful. 
There's peaks and troughs in the set, where songs can build into big percussive finales.  Despite the warm dreamy niceness of it all, it isn't dull, because there is genuine song-writing craft in the music.  Just like Fever Ray.  I really like it because it's just like Fever Ray (I love Fever Ray).  I don't like it because it's just like Fever Ray.  Glasser are a bit like a Fever Ray tribute band playing Fever Ray songs that nobody knows- they're a bit derivative like that- but they're not derivative in a hateful way the way bands like Bush or Ocean Colour Scene are, there's definitely some sort of original talent there below the Bjork/Andersson façade. 
Glasser are a pretty new band and they don't quite have the material for an encore, so they leave the stage with the audience wanting more, Mesirow with her slight air of Enya-like enigma intact.  While all this is happening I haven't once thought about smoking.  What's going on?  I can't wait to get outside so that I can start smoking like a French man.