Every now and again I go through the releases I haven't had a chance to listen to, just in case I've missed something. Undercover Martyn is just such a release.
Now, I'm not a massive fan of indie. The vast majority of releases sent to me, especially in 2008, were by God-awful Libertines clones that had all the originality and intellect of the massively lauded Oscar winner Crash (the worst film ever made, fact). I was left bereft of words to describe the same old shit.
But this track by Two Door Cinema Club manages to break the mould. It's not exceptional, but it is irresistibly upbeat with a guitar riff and pretty lyrics that lifts this single to a higher standard.
A few days later and it's still playing in the back of my mind.
So finally, an indie track worthy of praise.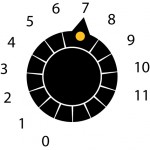 Release Date: 22/02/2010 (Kitsuné/Co-Op)