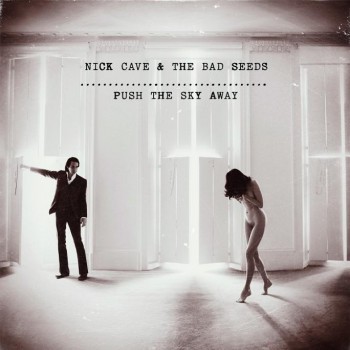 There is famously a darkness to everything Nick Cave and the Bad Seeds create. Sometimes it's glaring, violent, in your face darkness, like the bubbling anger and mystery of 'Red Right Hand', or the title of their ninth album 'Murder Ballads'. Even Bad Seeds songs that seem harmless enough on the surface always have something unsettling hiding in them – 'Breathless', arguably the happiest and cheesiest of Bad Seeds songs, seems pleasant enough, with a video that shows cartoon rabbits dancing around a field and ending up watching the band, until you notice one of the rabbits being dragged away by a fox halfway through. It's as if they realised after it was too late they'd accidentally made a song that was quite nice and had to slip something unsettling into the video. In his lecture, The Secret Life of the Love Song, Cave has said, "Those songs that speak of love without having within their lines an ache or a sigh are not love songs at all, but rather hate songs disguised as love songs, and are not to be trusted."
This contrast is pushed to the extreme on Push the Sky Away – not just contrast between darkness and joy, but bringing together opposite ideas and joining together great distances. Lyrical references range from the bottom of the ocean to stars "37 light years away", from legendary bluesman Robert Johnson to teen pop megastar Miley Cyrus, and from Cave's usual apocalyptic doomsday preacher Biblical references to Wikipedia. Not only does Miley Cyrus come up but also her Disney alter-ego Hannah Montana, as if to emphasise the contrasts and duality in Cave's lyrics. These contrasts create a feeling of massive, epic scope to the album. Opening track 'We Know Who U R' is typical ominous Bad Seeds material, threatening and haunting, with a musical depth and sense of space to match the lyrics. It's easy to focus on the lyrics and delivery of Cave, him being the accomplished songwriter he is, but after thirty years together, The Bad Seeds have perfected their sound, raw and natural but still completely in control. It's often hard to make out exactly how they're making the strange noises that lurk in the instrumentation of some of the songs, but this just adds to the Seeds' characteristic playing style, and the idea of something dark always somewhere in the music. Second song, 'Wide Love Eyes', could easily be mistaken for a straightforward love song if you weren't paying much attention, with its innocent chorus about 'waves of love' backed by oohs. But there's something threatening about the slightly out of tune drone and chugging percussion behind the whole song. And unsettling lyrics like, "They've hung the mermaids from the street lights by their hair", bring a different jarring dimension to the song.
Elemental themes come up again and again through the album – following on from the waves and mermaids of 'Wide Lovely Eyes', there are tracks to follow titled 'Water's Edge' and 'Mermaids'. Themes of sky and air are clear in the album title, Push the Sky Away, and come up again in 'Wide Lovely Eyes' – "You wave at the sky with wide lovely eyes" – and this is particularly notable in 'Jubilee Street'. The song starts as a cryptic ballad, full of the usual pain and mystery in a Nick Cave song, but builds in intensity and speed like a plane speeding down a runway, growing thicker and faster as the song goes on, with Warren Ellis' string arrangements growing denser and more powerful up to the huge soaring finale, "I'm transforming, I'm vibrating, I'm glowing, I'm flying, look at me now."
The track that really stands out for me on Push The Sky Away is the massive in scale (and at nearly eight minutes, comparatively, in length too) 'Higgs Boson Blues'. It shows the depth of Cave's songwriting more than any other track, bringing together the Higgs Boson and the Devil, trees on fire and swimming pools, ancient Egypt with Geneva. It's the Bad Seeds on true form, with an overwhelming apocalyptic build up – but ends, after seven minutes of barely any clear reference to romance, with the lines, "And you're the best girl I've ever had, can't remember anything at all". This is Cave's theory of love songs in reverse – all the pain comes first, saving the love for the very last line, and adding one more layer of mystery to the song.
The last song, and title track for the entire album, 'Push The Sky Away', sounds like it could be a reflection on Cave's own experience of songwriting – "And if your friends think that you should do it different, and if they think that you should do it the same, you've got to just keep on pushing and push the sky away… …some people say it's just rock 'n' roll, but it gets you right down to your soul". Add to this that there's a song on the album about writing one of the album's other songs – 'Finishing Jubilee Street' – and songwriting and creativity become another thread running through the album. From the first reference to waving at the sky in 'Wide Lovely Eyes' to the speaker in 'Jubilee Street' taking off and flying, to the advice in the final track (sung by a children's choir as if things weren't eerie enough on this album) to 'Push The Sky Away', there's a trajectory running through the album that seems to tie everything together. Maybe Push The Sky Away is Cave's advice to aspiring songwriters, but the countless layers and deliberate mystery in the album makes it hard to tell. Luckily trying to work it out, especially when the mystery is contained in such a well crafted album, makes for compelling listening.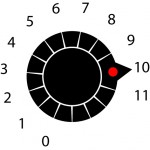 Release Date 18/02/2013 (Bad Seed Ltd)