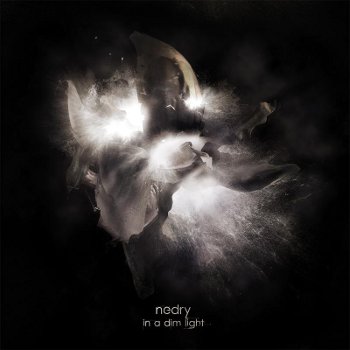 London UK's dark electronic trio Nedry premiere the first video off of their forthcoming sophomore album In A Dim Light today via Consequence of Sound.
In A Dim Light will be released worldwide via Monotreme Records on March 12th, following the March 5th release of "Violaceae" as a single. In anticipation of the album, two tracks, the eerily sinister "Float" and surrealistically soaring "Post Six" are available to stream/download below.
Drawing on the gothic undertones of David Lynch – and at points, absorbing T.S. Elliot's 'Four Quartets', vocalist Ayu Okakita revels in ruminations urging acceptance of the shadows; to permit the darkness to settle around her.
British bass music clings to few modern regulations. As grey areas become inviting, zones of conflict are transformed into fertile new ground. Nedry are dictating a path that recognizes no genre, no structures, no rules. Ripping progressive dance culture out of the bedroom producers' smoke stained confines and planting it resolutely on the live stage, Matt Parker and Chris Amblin utilize MPC, laptops, guitars and synths to create a deep, thoughtful musical space.
Nedry are a trio who are dissolving the distance between this cutting edge and hungry audience. Splicing a band aesthetic with the 'heads down and thumbs up' bass craft of the UK, they gift the faceless revolution of dark music an inviting visage within which we can all dwell.
The dazzling fusion of electronica, instrumental rock, dubstep rhythms and hauntingly beautiful vocals of their 2010 debut album Condors saw them tipped for greatness by BBC Radio One,
The Guardian, Uncut and Q Magazine. In the past two years, Nedry has performed at the Roskilde, Sonar and SXSW festivals, XFM and BBC sessions and tours with 65daysofstatic, Maps & Atlases and These New Puritans.
Nedry started performing, producing and recording in summer 2008. In a short amount of time they've made waves on the UK electronic music scene, sharing stages with the likes of Pivot (Warp), Maps (MUTE), The Gaslamp Killer (Brainfeeder) and Daedelus (Ninja Tune). Nedry have steadily gathered critical acclaim since the self-released SZ EP and Condors album in 2010, and In A Dim Light sees the band poised for the bright lights.
In A Dim Light will be available worldwide March 12, 2012 on Monotreme Records. Available on CD and digital formats and as a 180 gm vinyl edition of 500 on black (200 copies) or white (300 copies) vinyl with a free CD of the album and a free 12″ x 24″ poster.