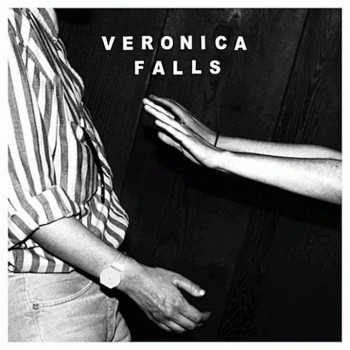 In the week that My Bloody Valentine have crashed back into the collective musical conversation, it's particularly intriguing to listen to the sort of new record that Veronica Falls have created. Where the Valentines use their endless list of hip references to find some new path forward of their own making, Veronica Falls are more interested in using existing styles and techniques for their music.
The London-based four piece first made an impression with a series of glistening indie pop singles in 2010-11, culminating in an unusually strong début album, crammed with rough and ready, addictive tunes and swathes of spunky indie attitude. All the same principles apply to this follow up, but gone are some of the charming frayed edges, replaced by a very slightly more polished, cleaner and altogether more mature production value.
If that sounds like a step backwards, then fear not – the core of what made Veronica Falls great in the first place is back in force. From the 'Marquee Moon'-paraphrasing opener 'Tell Me' to the lovelorn manual of 'If You Still Want Me', most memorable for its 80s R.E.M.-style harmony vocals, the immediate sugar-rush poppiness is stronger than ever. Songs that on first listen are impressively attention-grabbing become increasingly more essential to your daily routine as you find newer and more inventive ways of crowbarring this record into your plans.
Also as before, there is a dormant strain of melancholy underpinning many of the 13 tracks that comprise Waiting for Something to Happen, whether it's the defeated love of 'Daniel' or the Morrissey-flavoured romanticism of 'Buried Alive' ("I wanna get sick, I wanna catch everything you've ever had" could be an excerpt from 'There Is A Light That Never Goes Out' if it had been left out in the sun over the summer). But unlike the début album, this mood does not dominate – the Camera Obscura-like maudlin strain has been supplanted by this modest progression in production – the stamp of prolific knob-twiddler Rory Attwell – into a shinier mood and fuller band sound.
'My Heart Beats' demonstrates this most symbolically of all. This was the first taste of the album, having been released as a single nearly a year ago, and showcases a new found confidence and lyrical defiance that in retrospect was a turning point for the band. Frontwoman Roxanne Clifford's vocal take loses a lot of its previous vulnerability, finding strength in independence. In the context of this album, it doesn't stand out, but as a preceding single, it has bridged the gap between albums elegantly. 'Everybody's Changing' makes this shift from introspection to extroversion explicit: "Everybody's changing/you say act your age/well I won't look back anymore". The band haven't lost their feisty streak, but now it is more imposing and, frankly, more convincing.
Unsurprisingly for an album with a title of 'Waiting for Something to Happen', it is brimming with the stifling frustrations of youth. But there is an almost complete absence of pessimism, or negative energy of any description. Speeding by at a blustering tempo in just 37 minutes, it is an album of harmony, strength and twee-swagger (made that up). An album made of 13 studies of pop perfection that frequently hits its mark square on. Essential listening for 2013.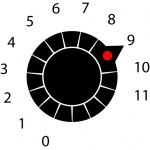 Release Date 04/02/2013 (Bella Union)