At the moment, the DIY ethic that is so essential for exciting new bands is as abundant in the underground music scene as it ever was. With the likes of Manchester band PINS and Leeds groups Menace Beach and Department M – amongst others – all creating their own merchandise, cultivating their own distinct image and releasing high quality demos in the past year, it is evident that up-and-coming music is home to a healthy, vibrant attitude amongst its musicians.
Flying the flag for such an attitude in London (and sometimes Berlin) is Breton, whose second LP – War Room Stories – is due out February 2014. Originally forming as a group of film-makers, Breton soon set about creating music from inside a disused bank, fusing the usual guitar-bass-drum set up with home-made loops and orchestral injections, the result being something completely individual. Debut album Other People's Problems – released in 2012 – exhibited a refreshing approach to electronic music, with the band's members eschewing the over-used GarageBand music features in favour of homemade, inventive creations. It is this DIY approach to what is actually extremely complicated and layered music that sets Breton apart from their contemporaries.
War Room Stories builds upon the menacing electronics of the band's debut, and incorporates a greater amount of the orchestral complexity that shone in the material previously released. Album highlights, such as most recent single 'S4', rely upon string sections, layered over the usual intricate drum patterns for the backbone of the song, over which vocalist Roman Rappak chants his haunting, questioning lyrics. The woozy, slowed-down aesthetic that distinguishes much of this album from its predecessor is further enforced in the sighing vocal of lead single 'Got Well Soon'. It is this stand out track that perhaps best displays Breton's ability to maintain the aggressive electronics present on the debut, but add the thought-provoking uncertainty which is ever-present in their sophomore effort.
The record is not singularly unsettling though; however fantastic it may be when it is. Opening track 'Envy' is Breton at their most summery – appropriately so given the track's lyrical references to tourism. Rappak is still his usual cynical self, dismissing various perceptions of love right from the off, but the music is positively uplifting. The fantastic 'Legs & Arms' manages to be both violent and euphoric, a certain live highlight, dominated by huge sampled cello parts and bone-dry drum beats reminiscent of early single 'Edward The Confessor' from the debut record.
Breton's inventiveness is ever-present. Never does one song sound overtly similar to the previous, yet the album maintains a distinct sound and continuity. Like fellow electronic dabblers Metronomy, Breton's music is beyond eclectic, however, whatever they release is unquestionably their own.
When considering a band – such as Breton – whose foundations lie within visual artistry, it is essential to consider the visual aspects of what they produce. Rather than simply accompanying videos to justify the viewing of a song on Youtube, the short films that accompany the releases by this band are works of art in their own right. Often focusing upon urban decay and societal anguish, the visual aspect of War Room Stories augments the aural experience. One of Breton's greatest strengths is the element within their songs that evokes this visual side to their output – the songs are genuinely panoramic in the images they conjure up in the listener's mind. You can almost predict what the films will be focusing upon from the lyrics and the music alone, the imagery created by the combination of the two elements is that strong.
This album rarely falls short of the standard it sets by the early tracks, and when it does, it is for a short period only. The opening to 'Brothers' feels like it tries a little too hard to be anthemic, but when the drum beat kicks in properly the song develops into something entirely danceable. Closer 'Fifteen Minutes' is a slow burner; taking some time to reach its peak, but it is well worth the wait when it does. As is the case with almost every album, there are peaks and troughs, but when the peaks outnumber the troughs as regularly as they do on this record, you know a band is onto a winner.
The relatively short period between Breton's debut release and this one is in no way reflective of any hurry or lack of thought when creating this album. War Room Stories is as considered as its predecessor, and builds upon many of Breton's strong points, without abandoning their established talents.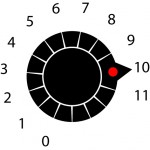 Release Date 03/02/2014 (Believe Recordings)