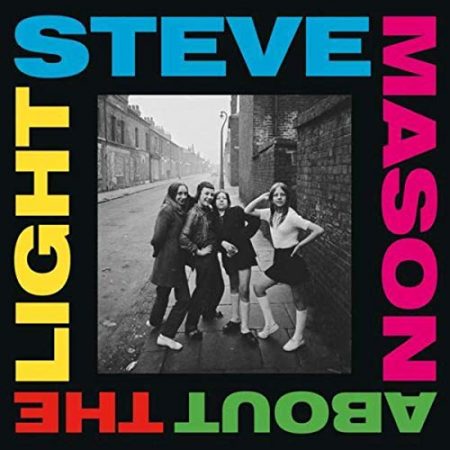 I can distinctly remember where I was the first time I ever heard 'Dry The Rain' by Steve Mason's former outfit The Beta Band, I was off work with a cold, and on the radio during the day, as some sort of listener request, this subliminal piece of melodic slow building pop came wafting out of the speakers. Bought the EP – my adventure into the musical world of Steve Mason has begun. Since then, The Beta Band called it a day in 2004, and Mason has gone on to release several albums and EPs mostly under his own name, and his King Biscuit Time alter ego.
Steve Mason has always managed to keep the balance right between pop melodies, electronica and intriguing lyrics with often darker themes at the core. He's one of those musicians whose songs I never get tired of, as there's enough melodic twists and turns in each tune – he doesn't try to reinvent the wheel but adds enough of a different feel to each release. So for solo album number four, opener 'America Is Your Boyfriend' sees dark brooding electronica giving way to a sublime Mason melodies surrounded by a brass section, whereas the title track finds Mason reflecting on his often troubled past, and is ultimately a song about redemption and moving on to better things, "Found a piece of my mind lying by the side of the road, couldn't stop for too long cos I felt that I was getting old." On 'Fox On The Rooftop' he channels his inner Neil Young for a guitar wig out towards the end, and 'Stars Around My Heart,' has funk guitar riffs Chic style mixed with uplifting brass sections.
Previously Mason had opted for recording his albums on computer then adapting the tunes for his live band to take on the road, this time around he's done things the other way around – using the full band in the studio to help with writing, and it seems to make for a fuller sound. This album was produced by legendary producer Stephen Street, and with the live band utilised during the whole song writing process, the sound encapsulates elements of that Memphis soul sound Primal Scream used on their recordings, mixed with Mason's indie-folk musings. It's a glorious combination, which see Mason unleashing his most melodic and accessible work to date.
Ultimately this album is a triumph of conquering demons and moving into a new phase, accompanied by soaring melodies and arrangements, whist still leaving enough of a footprint in other worldly and social issues to keep it from being too weighted down in domestic bliss. Not that Mason's music seems capable of veering into that territory as there's always a more introspective tone in many of the tunes to balance the mood.  'About The Light' is another fine album from a revitalised songwriting genius.
Steve Mason: About The Light – out now (Double Six Records)