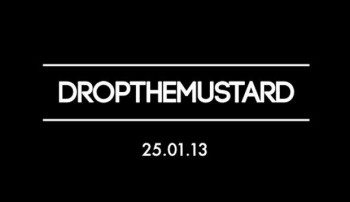 VICTORIA WAREHOUSE, MANCHESTER
Usually, Manchester's Warehouse Project season finishes on the 1st of January, a bleak time of year that forces the city's population back into normal sized clubs just to get their regular bass fix. Back they go in their sad masses to low-key venues like Joshua Brooks, The Roadhouse, Kraak Gallery and Antwerp Mansion. Further afield they travel for huge line ups and massive rooms.
2013 is different though. The Warehouse Project's new venue, Victoria Warehouse is available for hire by other promoters throughout the year, and tonight, Drop the Mustard are the crew taking over. Despite only opening rooms 2 and 3, the line up doesn't reflect the smaller scale of the event, with performances from the likes of Floating Points, Actress, Bicep, Max Cooper, Koreless, Trevino, XXXY and of course, SBTRKT. Although it feels like a lot of people here are attending primarily because they only recognize the name SBTRKT, the vibe tonight is one that enjoyably lacks pretension. Certainly, no one has come here with the intention of propping up the walls.
In spite of the scaled down capacity of this event, the place tonight is absolutely heaving. This seems to be a result of the usual WHP problem of ticket overselling and also partly because of the incredibly cold temperature that hangs around unpleasantly throughout the entire venue except the 2 main rooms. As these concrete caverns begin to fill up with snow plastered punters, Floating Points takes control of room 2, spinning a somewhat tepid mix of deep house and disco. It's absolutely lovely, but for a room of people eagerly awaiting their night to kick in fully, it lacks the sort of power required for the situation. That said, everyone here with a pre-existing passion for 80's disco enjoys a great mixture of classics, with Loose Joints' Is it all over my face receiving a particularly warm reception from those in the know.
A battle through a crowded corridor to reach the smaller room 3 is in order to catch Max Cooper's live set. Here, Cooper toys the audience with glitchy drones that plod heavily through the air before releasing the pressure via sporadic blasts of pounding techno or the occasional throttling of techy house. It's these lengthy periods of downtime that make the set so special, as the peaks and lulls in the music seem to perfectly mimic the waves of euphoria that a jaw swinging audience are no doubt experiencing by this point in the night. It should also be noted that considering the size of room 3, the visuals here are particularly impressive, something that clearly adds to the manic overall experience of this set.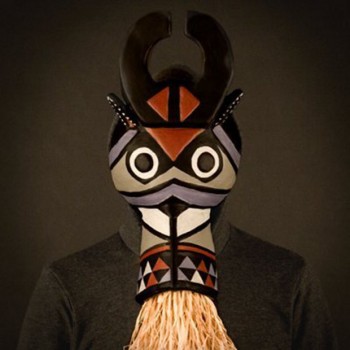 I arrive in room 2 for SBTRKT's set with the preconception that I might well be disappointed, Aaron Jerome has been treated with a fair amount of disdain from underground dance music fans ever since his remarkably popular debut album was released back in 2011. Yet, as Jerome rifles through a large quantity of his back catalogue, it seems impossible not to enjoy the slowed up beats and snaking synth lines that permeate the majority of his songs. The change of pace makes for a blissed out experience, and when Wildfire drops, the lights burst with added intensity and our crowd erupts into action, singing in joyous unison to Little Dragon's effeminate vocals and skanking mercilessly to that grimy twisting bassline. Expectations are far surpassed and it now seems obvious why SBTRKT is such a highly popular artist, he's personally responsible for the best moment of the whole night.
As the evening wears on, tonight's curveball, Actress, takes stage in room 2. Dropping a deeper than thou mix of nauseating experimental techno, he effectively clears half the room as those fleeing struggle to find space in a tremendously overcrowded Bicep set in room 3. However, a real treat lies in store for those who stick it out, as an ideal space for dancing is left following this mass emigration.
As the crowd finally begin to peter out from exhaustion into the frosty night, it seems highly unlikely that anyone leaving Victoria Warehouse this evening is feeling disappointed. Not even an expensive, snowy taxi ride home sounds likely to dampen the high spirits held by a crowd treated to the delights of tonight's entertainment.