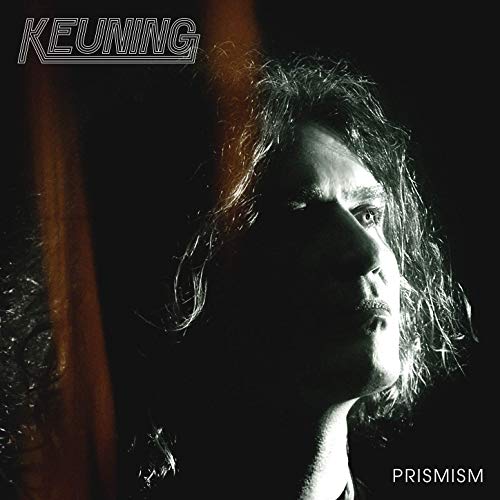 In 2001 long before we were waking up checking our smart phones every morning to see who cares about what we did last night. Brandon Flowers, The Killers frontman, was grooving in the Hard Rock Café in down town Las Vegas to the band Oasis. Here he realised the calling for a new sound leading him on a search for likeminded musicians. After reading an advertisement in a local newspaper he met a twenty-five year old guitarist by the name of Dave Keuning who was looking for a similar calling.
After immediately hitting it off they started writing songs together and embarked on journey of rock and roll as a self-named two-piece band. One night they went back to one of their flats and wrote that slightly well-known song 'Mr Brightside' and various other soon to be very well-known tracks. They started performing around Vegas as an acoustic duo feeling the potential of their sound evolving, they decided to be a band more like their initial inspirations. Inviting Keuning's roommate to play bass they then became The Killers. Of course, after a couple of drummers came and went.
This article isn't about The Killers though, it's about Dave Keuning. He's played every stadium in the world, headlined probably every festival worldwide a multiple of times but after eighteen years Dave has finally decided to take complete creative control of an album. He hasn't exactly been bored, he's played with the Smashing Pumpkins, the band "I grew up practicing to in my bedroom".
Dave had been quoted "That the gruelling tour schedules of The Killers over the past years have left him burnt out and ready to take a step back". Don't worry The Killers have not called it a day. Yet this year will be the year that Keuning takes some stages and sells a load of albums.
The album was recorded last year, with the help of producer 'Brandan Darner' credited for producing bands such as Imagine Dragons.
The album opens up with a Moby-esque ambient intro then straight into the most Killers poppy groove with the opening lyrics "I can't sleep, I lie awake" something I'm sure we can all relate to especially when you were young. There's without a doubt huge 80's influences, with huge power chords crashing throughout verses, overall a great opener with clear links to early Killers records. Nothing too cheesy, still cheese but not as cheesy as the track 'Humans'- that was Stilton.
The album is by no means all killer, it has lots of filler but as Dave has quoted, he wanted the album to be as diverse and under his complete command. The album has a lot of synth, creating moments of much needed ambiance and relaxation to my personal listen of the album itself. He's highlighting the human condition of copy and paste life that we now live in, in my opinion he's not writing many of these songs for glory but for his own self gratitude after years of compromising with three other musicians when it comes to releasing an album.
The main highlight of the album in my opinion is the single already released, 'Restless Legs', the track is not drowning in self melancholy and lack of originality that used to be prevalent in the Killers early records. The track has no problems with being a song I imagine he'd be happy to be played on Radio 1.
Its video emulates the copy and paste life we live in, via basic animation and at times funny self-absorbed moments, where he is actually smiling like he means it. The video set in what looks like a dolls house is worth a watch, it's very smart and by the looks of it very low budget.
The penultimate track to the album is lyrically amazing, 'Stuck On Earth', within which I am sure there's a reference to my personal favourite Killers track 'Bones'. It's a track about the feeling of escape, feeling stuck and wanting to stand back up when you feel at your lowest.
The album ends on an acoustic ballad named 'Hope and Safety', just Dave and his soul crying out for some normalisation to his life by the sounds of the lyrics. I imagine after walking off Wembley Stadium's stage, you feel like you are "Free falling from the moon" an emotional yet fitting ending to an album I'd say is better than anything the Killers have released in the past six years.
So, get ready to see Dave with his new band, touring the UK this year and hitting those festival stages. Then on Friday, give the album a listen your selves, it is worth forty-nine minutes of your time.
Keuning: Prisimism is out 25th January 2019 on Thirty Tigers.