With their new LP release 'Aabenbaringen Over Aaskammen' out this week on Moshi Moshi Records and their UK headline tour kicking off tomorrow, Norway's Casiokids have uploaded an acoustic version of new single 'Golden Years'(out this coming Monday Jan 23rd).
This session was recorded in celebration of the saving of recent promo trip to Japan that almost went disastrously wrong…
Casiokids' signature sound largely rides on a borrowed (but never given back. i.e. stolen?) extremely rare Korg Micro Preset M500 synth which is at least 20, maybe 25 years old. Without it, it's impossible for them to play live.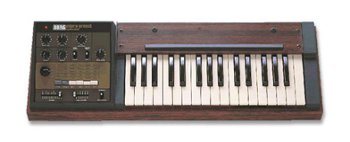 Soundchecking for the band's first ever (sold out) Tokyo show the precious Korg died!! Despite being the home of weird keyboards, none of the vintage music stores could help or had even heard of the model, leaving Casiokids thousands of miles from home and in a state of panic…
With time quickly running out, Geir Svensson, (Casiokids' percussionist) remembered that by sheer coincidence, his father was in Tokyo that day too and, having worked for NRK (Norway's national broadcaster) back in 70s, he actually built custom made synths and repaired their electronic instruments. Cue a race across Tokyo to find Bjørn Svennson: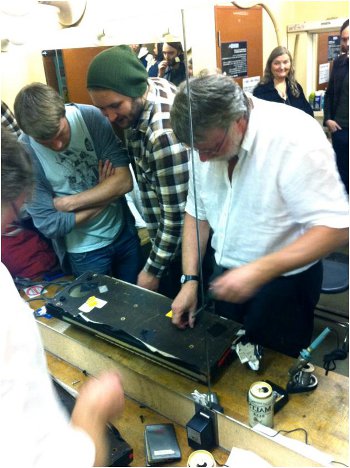 To cut a long story short, within 30 minutes of the band being due onstage, he managed it and, in honour of their keyboard saviour, the band perform a mini acoustic concert… And here it is:
See Casiokids (keyboard permitting) live in the UK over the next two weeks:
January:
19th Birmingham, Hare & Hounds
20th Manchester, Deaf Institute
21st Glasgow, Captain's Rest
22nd Newcastle, Cluny
24th London, Cargo
25th Cambridge, Portland Arms
26th Bath, Moles
27th Tunbridge Wells, Forum
28th Canterbury, Farmhouse
Casiokids are Ketil Kinden Endresen (Vocals), Fredrik Øgreid Vogsborg (Vocals/Guitar), Omar Johnsen (Keyboards) and Kjetil Aabø (Bass).