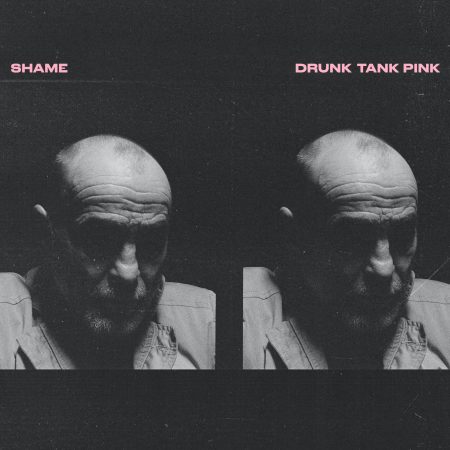 'Shame! Shame! Shame!' No, you haven't landed in an episode of Game of Thrones or Boris Johnson's email inbox, but the review for the new Shame album "Drunk Tank Pink". The alt-rock/post-punk band return with their second album, the bigger and better follow up to their promising debut.  The album itself goes bigger than the first project: the guitars feel punchier, the lyrics more personal and more than enough energy to spare. 
The album deals with prescient themes such as isolation, boredom, and dislocation, and this shows from the off, with opening track "Alphabet," which has energy surmount to a sugar rush and weirdly reminiscent lyrics such as "Are you waiting to feel good?" This continues into "Nigel Hitter" which features a great driving rhythm and propels the track forward into lyrical greatness such as "I never did nothing/ That I couldn't handle/Burn at both ends/That's my candle." Third track "Born in Luton" is a bit of a non-starter, with the lyrics detailing how Charlie Steen got locked out of his house. 
The rest of the tracks here pack a punch and take some interesting detours, like "Snow Day" which features a slower pace for the four-piece which is about overthinking and losing yourself in nature, "They say don't live in the past/ And I don't/ I live deep within myself/Just like everyone else." The album is full of great tracks such as "Great Dog" which slaps you round the chops from the off and just barrels towards its conclusion. There really isn't a weak track on here, apart from maybe "Born in Luton" and the mix between tracks that feel adrenaline pumping: "Great Dog", "March Day", and "Harsh Degrees" (which will all go down a storm live, when that's allowed again) and the slower, more reflective tracks like "Snow Day," "Human, for a Minute" and "Station Wagon" really complement each other and never feel awkward. 
Shame has managed to do it again, create an album that draws on such relevant themes and drop oodles of personality, wit, sadness, energy, and life into this set of eleven tracks; this reviewer would even put them on the same level as Idles, Sleaford Mods and Sorry.
If you do anything this week (aka the end times) then check out this new album, you'll be much better for it. If you don't then, well, Shame on you.
Shame: Drunk Tank Pink – out now (Dead Oceans)