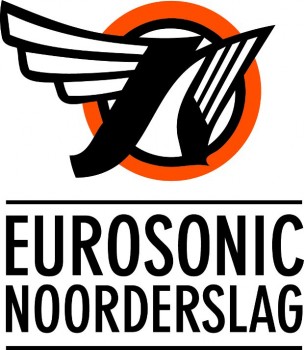 – EUROSONIC NOORDERSLAG 2013 –
In the words of Ice Cube, today we are going 'straight outta Compton' and across the Channel for an outside broadcast, two weeks into the future when it's time for one of the most prolific music conference and showcase festivals in Europe.
It's in the town of Groningen in the Netherlands where Eurosonic Noorderslag stands its ground and music industry professionals are heading for the latest in European bands, interactive developments and panels.
The four-day showcase festival/conference kicks off on the 9th of January 2013 with the town's Oosterpoort venue hosting the majority of the panels and different locations in the city centre giving their stage to plenty of hopeful acts.
Now that you've got the basic details down, you're probably wondering what this got to do with us at Silent Radio. Well, whilst there already is a really nurturing live circuit in the UK and Manchester in particular, there's a lot to be said for the sounds from the continent getting an extra boost towards these shores.
In this preview, we'll give you a taster of some of the artists that we think deserve some extra attention and everything else going down in that northern county in the Netherlands over the course of those four days.
Dutch pride
As with all things Dutch, things can seem slightly weird at times but there are a few gems in this years line up definitely worth checking out.
For one, Dope D.O.D. have been making some waves in the Dutch grime scene for a while now. Featured at previous editions of Eurosonic, the hip hop crew hailing from Groningen will be looking to capitalize on the momentum gathered at other international showcase festivals from the past year and make good on their 'most promising act for 2012' prophecy.
Another artist promising to be not-one-to-miss this year is Blaudzun. Their Heavy Flowers has been hailed as a 'masterpiece' and allowed the band, centred around front man Johannes Sigmond, to tour all over Germany, Belgium and France. It seems only a matter of time before their not-quite-folky-but-not-quite-sure-what-else-to-call-it-style makes the ferry over to our shores and gets a spot on Later with Jools Holland.
Finally, we can't go without pointing you to the feel-good vibes of five-piece Chef'Special. No, that's not a typo, that's their actual name. Originally from the city of Haarlem, they have been hammering the Dutch live circuit with appearances at every festival, radio show and television program that had any sense about them. Be sure to have a listen and don't resist that little grin that you'll undoubtedly have a hard time suppressing when doing so!
Some others who we feel shouldn't go unmentioned are: Dewolff, Kensington, Alasca, Douwe Bob, Fresku, Full Crate & Mar, Handsome Poets and finally Cirque Valentin.
Focus: Finland
Every year, Eurosonic Noorderslag (which by the way doesn't mean Northern Slag, just to clarify) puts a country in the spotlight and pays special attention to the music it produces. This year, the honours go to Finland. By having conference topics towards the Finnish music scene and industry, the idea is to annually provide a boost to one country's flourishing music scene and surprise people.
Whilst still mainly linked to Eurovision's hard rock band Lordi, you'll be glad to know that there's a lot more to the Scandinavian country's musical produce than latex costumes and other gimmicks.
To counter-balance the mental image that you have in front of you right now, there would be Eva & Manu to listen to. Part Finnish, part French, this folky duo will make you gaze away into crisp clear winter nights. Then there's Finland's answer to The Drums, French Films. More reminiscent of one of those typical Californian surf-pop bands with Ian Curtis as their frontman, this quintet looks set to lift the spirits of all those attending either one of their two sets this year.
And finally, one of my personal favourites already, Phantom seems the most landscape-soundtrack-appropriate duo on this year's bill. Mixing Massive Attack-esque beats with minimalistic lyrics, Tommi Koskinen and Hanna Toivonen could well bring 2013 its first big electro revelation.
Plenty more to come..
As ever with a festival featuring nearly 300 bands, it's difficult to mention all the great and innovative sounds that will be available in one preview. We'll be tweeting all the way through the conference and festival shenanigans (@silent_radio and #ESNS2013) to keep you up to speed on what's going down. Hopefully there'll be time to get another closer look at some of the other stuff being hosted, but be sure to check back for our full write-up on what is promising to be one of the early highlights of 2013.
Eurosonic Noorderslag Links: Official | Full Line Up