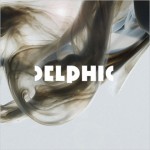 The de-balled prisoner in The Tower of London (the BBC) has named Delphic in the BBC Sound of 2010 Longlist.  It's a highly credible choice.
By replacing the guitar with the synth (and hopefully the keytar) they have the sound of a band preparing to shoot themselves into the future by rehashing and splicing together elements of the eighties, nineties euphoria and noughties indie.
It makes for a refreshing sound.
But that's the thing, I'm not sure if it's the depth of quality we're appreciating here, or the shiny, cellophane-wrapped newness of a boxed toy that will soon be discarded.
At this point it doesn't matter. Just be happy, fold your arms behind your head, and let Delphic usher in the summer. Blue skies are coming….
Release Date 02/01/2009