NEWS: DUKE SPECIAL – HEAR LATEST RELEASE 'PUNCH OF A FRIEND' & WATCH THE BEHIND THE SCENES VIDEO OF THE NEW ALBUM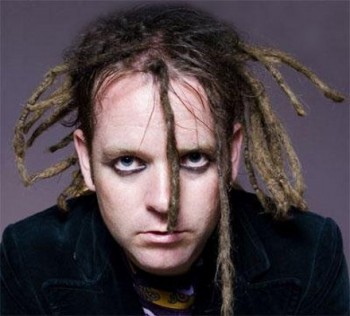 Duke Special is an artist aptly named. Dynamic, musically ambitious and bracingly eccentric, with his inimitable style and lush musicality. Hailing from Belfast with a sound that is self-confessed "hobo-chic", Duke Special – AKA the endlessly inventive Peter Wilson – is once heard, never forgotten. Blissfully at home in his own alluring genre of beautifully bruised romanticism, Duke Special inhabits a world unlike any other – a world filled with vaudeville-esque sensibility, sing-a-longs and addictive melodies.
On June 18th, Duke Special will be releasing his first new "commercial" music album 'Oh Pioneer'. As a prelude to this new chapter in his musical journey, Duke Special has released 'Punch Of A Friend' as a free digital download via his website.
Carrying all the hallmarks of a classic Duke Special song, 'Punch Of A Friend' elegantly swoons through a melancholic daydream of soft harmonies, and tender orchestrated percussion. About the track, Duke says;
 "Sometimes only a true friend can jolt us back to life when we're down or on a destructive path. And only a friend has the ability to speak the truth to us and at the same time help us up again. The punch of a friend."
In support of his single and the release of 'Oh Pioneer' Duke will be heading out on an extensive tour this May across the UK. 'Oh Pioneer' is available for pre-order now and you can watch a behind the scenes video of recording the album here
May Tour
Support will be from Foreign Slippers on dates marked with a *. Please buy tickets from http://www.musicglue.net/dukespecial/
May 1st – Carrick on Shannon Dock *Tickets.
May 2nd – Bray Mermaid Arts * Tickets.
May 3rd – Tullamore Thatch * Tickets.
May 4th – Galway Roisin Dubh Tickets.
May 5th – Limavady Roe Valley Arts Tickets.
May 6th – Killarney INEC * Tickets.
May 8th – Limerick Dolans * Tickets
May 9th  – Cork Cypress Avenue * Tickets
May 10th – Wexford Arts Centre * Tickets.
May 12th – Belfast Waterfront with Ulster Orchestra * Tickets.
May 13th – Kilkenny Set Theatre *Tickets.
May 15th – Glee, Birmingham Tickets *
May 16th – Glee, Nottingham Tickets *
May 17th – Arc, Stockton Tickets
May 18th – Pleasance Theatre, Edinburgh Tickets
May 19th – Oran Mor, Glasgow Tickets
May 20th – Wardrobe, Leeds Tickets
May 21st – Glee, Cardiff Tickets *
May 22nd – Colchester Arts Centre Tickets *
May 24th – Union Chapel, London Tickets *
May 25th – Deaf Institute, Manchester Tickets
May 26th – St Peters Church, Ely Tickets
May 27th – The Open, Norwich Tickets *
May 28th – Phoenix, Exeter Tickets *
May 29th – Komedia, Brighton Tickets *
www.dukespecial.com
www.facebook.com/DukeSpecial