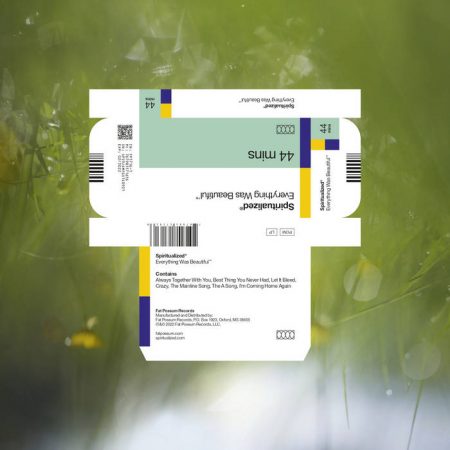 It's been a tremendous year for albums, and although it's been tough to whittle them down into a top forty list, here's our favourite ones of 2022, as voted for by the Silent Radio writers.
1  Spiritualized – Everything Was Beautiful
Spiritualized have been bringing us blissful guitar tunes combining blasts of rock n' roll energy with gospel choirs and orchestral arrangements for over thirty years. A lot has been written about the otherworldliness of Spiritualized, as if Jason Pierce's music somehow beams in from another sphere, yet there's a deeply human emotional connection which is at the heart of everything he writes. An epic album of outstanding beauty. (Paula Farr)
2  Bjork – fossora
Bjork cements her reputation for unique music. An album that glides through what ought to be jarring juxtapositions: bass clarinet with gabba, marrying fractured beats to a magnificent timpani and trombone arrangement, and has a gorgeous choral tribute to her mother. There has been nothing like it this year. (Andrew Neal)
3  Gang Of Youths – Angel In Realtime.
While a shade weaker overall than its predecessor,  2017's 'Go Farther In Lightness', Gang Of Youths' new album is yet another life affirming masterpiece. 'Angel In Realtime' takes their signature combination of stately strings arrangements and epic arena rock bombast, and pairs it with larger than life, detail rich stories . Careening across genre conventions like they're not even there, I don't know where else to go for music of this magnitude and scale. That alone is a reason why it's worth treasuring. (Lucas Allburn)
4 Michael Head And The Red Elastic Band – Dear Scott
It's not often you find a songwriter with such a grasp of perfect melodies  as Michael Head. Match those amazing melodies to lyrics of loss, redemption and the mountainous terrain of emotions in between and you have one of the best albums released this year. (Paula Farr)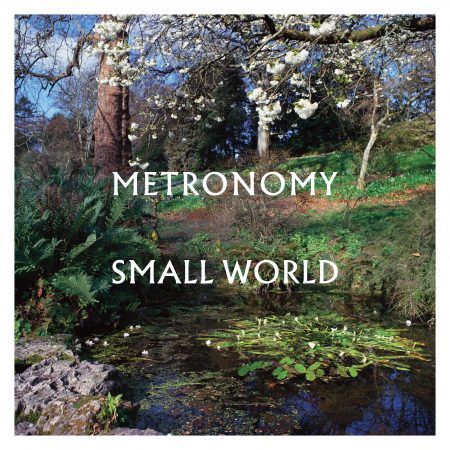 5 Metronomy – Small World
'The English Riviera' was one of the 21st Century's landmark albums for its seamless blend of pop and dance music. With 'Small World', Metronomy come close to matching its pop perfection. All nine tracks are triumphs but particular highlights are 'Love Factory', which is the lightest imaginable post-apocalyptic song, and the duet with Porridge Radio's Dana Margolin, 'Hold Me Tonight'. (Andrew Neal)
6 Frank Turner – FTHC
It's hard to imagine a more flailing and desperate pandemic album than Frank Turner's 'FTHC'. A pivot back to his hardcore roots, Frank Turner consistently sounds on the edge of a complete mental breakdown as he grapples with a world that seems to be closing in around him from all angles. It's his ability to still see hope despite all of it, that gives FTHC its cathartic edge. Partner that with the most abrasive musical foundation that he's had in years, and you have an album that lands a walloping, but thrilling blow. (Lucas Allburn)
7 Jon Spencer And The Hitmakers – Spencer Gets It Lit
The modern day king of hell raising blues and rock n' roll mayhem returns with another blast of uplifting fiery guitar rock. Former Blues Explosion frontman keeps the tempo high in a rabble rousing spectacular of an album. (Paula Farr)
8 Rachael Dadd – Kaleidoscope
A subtle blend of folk, minimalism, electronics, jazz and understated pop, 'Kaleidoscope' is a glorious celebration of nature. A kind and generous record, it is the musical equivalent of being enveloped in a warm hug. (Andrew Neal)
9 Rina Sawayama – Hold The Girl
Rina Sawayama's headfirst plunge into shimmering mainstream accessible pop was a delight to discover in 2022. Between having her catchiest hooks to date and a more refined narrative focus on innocence and childhood, everything about 'Hold The Girl' is streamlined and meticulous, perhaps even more than her already impressive debut. In a career that's been filled with nothing but hits thus far, the mainstream are running out of excuses to not make her a superstar. (Lucas Allburn)
10 Suede – Autofiction
Since Suede recommenced studio activities in 2013 after a ten year absence, their rejuvenated enthusiasm for writing shimmering melodies coupled with an astute lyrical wisdom have set a high standard, and 'Autofiction' raises the bar even higher. Anthemic melodies nestle against reflective lyrics on family life, loss, love and life's uplifting triumphs. (Paula Farr)
11 Big Joanie – Back Home
12 Working Mens Club – Fear Fear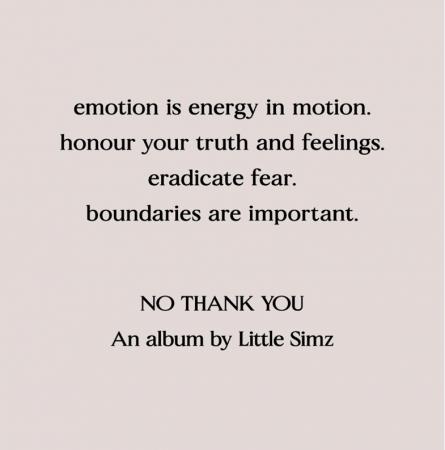 13   Little Simz – No Thank You
14  Fontaines DC – Skinty Fia
 15 Johnny Marr- Fever Dreams
16  The Burning Hell – Garbage Island
17 Black Country New Road – Ants From Up There
18 OSees –  A Foul Form
19 Black Thought And Dangermouse – Cheat Codes
20 Ty Segall – Hello Hi
21 The Smile – A Light For Attracting Attention
22 Yard Act – The Overload
23 Ezra Furman – All Of Us Flames
24 The Bug Club – Green Dream in F#
25 Black Angels – Wilderness Of Mirrors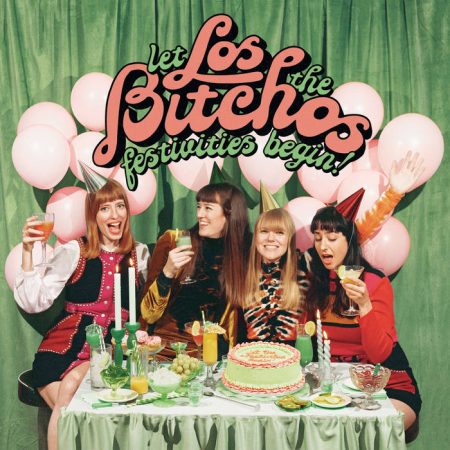 26 Los Bitchos – Let The Festivities Begin
27 Telafis – A Do
28  Arctic Monkeys – The Car
29 Belle And Sebastian – A Bit Of Previous
30 The Wave Pictures – When The Purple Emperor Spreads His Wings
31  Wet Leg – Wet Leg
32 Mush – Down Tools
33  The Lounge Society- Tired Of Liberty
34 Cate Le Bon – Pompeii
35 Weyes Blood – And In The Darkness, Hearts Aglow
36 Personal Trainer – Big Love Blanket
37 Dana Gavanski – When It Comes
38 Destroyer – Labrynthitis
39  Ezra Collective – Where I'm Meant To Be
40 Sea Power – Everything Was Forever