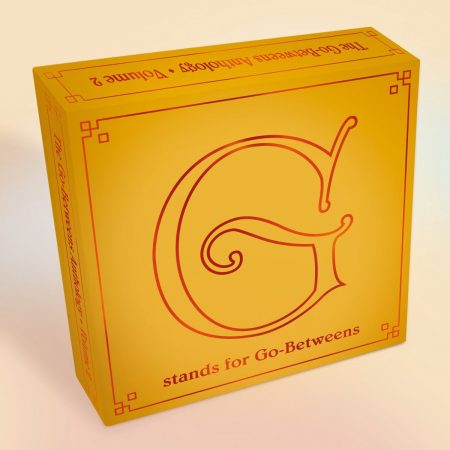 In an ideal world, The Go-Betweens should have been as big as REM – they had melodies bursting from their pores, and in the songwriting partnership of Robert Forster and Grant McLennan, two of the finest songsmiths around. They wrote tunes that shimmered with guitar riffs jangling, and tales of love won, lost and yearned for.
For me, it all started after hearing 'Spring Rain' blasting out of a local Manchester radio station in the 90's, its melodic swagger had me hooked. I was taping tunes off the station during the 'indie 'shows in an evening after college (yes I am that old!), and 'Spring Rain' became one of my most rewound and replayed tunes on my trusty indie tape. I was drawn into their world of lovelorn tales, colourful characters and the sheer brilliance of the songs. I swiftly delved into their back catalogue buying the trilogy of their mid to late 80's stuff: 'Liberty Belle & The Black Diamond Express' from 1986, 'Tallulah' from 1987, '16 Lovers Lane' from 1988, and it's these three albums which have now had the re-mastered treatment for this boxset, amongst all manner of other treasures, which we'll get to later.
The aforementioned 'Liberty Belle and The Black Diamond Express' brims with tunes which drift seamlessly from anthemic 'Spring Rain' and 'In The Core Of A Flame' to the more reflectively graceful 'Bow Down'. 'Tallulah' with the great melodic guitar pop of 'Right Here' and 'The House That Jack Kerouac Built' also deserved to be huge, always hiding a darker lyrical theme sizzling underneath their bristlingly bright melodies – it's that combination which makes the Go-Betweens such a musical powerhouse. Then '16 Lovers Lane' was supposed to be the album which catapulted them into the mainstream, yet for all its mesmerising charms and the brilliant guitar pop of 'Street Of Your Town' and 'Was There Anything I Could Do?' it remained largely an indie-alternative hit, as opposed to an REM or U2 level of commercial success. Yet those tunes defined an era in late 80's indie music, and it only seems since their reformation in 2000 and the untimely death of founding member Grant McLennan in 2016, that the Go-Betweens have finally been recognised as the musical driving force they really were.
As with any box set it's the rarities which are the icing on the cake, and as this is a five album set, there's plenty to get stuck into. There's an eighteen track live album of the 1987 Town & Country Club gig, sessions, B-sides and, for a music nerd like me, one of the most revealing things about the album are the twenty eight demos by Forster and McLennan that were going to form the band's seventh album before they split at the end of the 80's, several of which are just acoustic versions, but still manage to be as convey the passion and charm of their earlier output, possibly even venturing into darker territory.
Although they reformed in 2000, with McLennan's early passing at just forty-eight in 2016, The Go-Betweens were no more, but left a legacy of astonishingly great tunes, many of which are compiled in this extensive box set. A fitting tribute to one of music's greatest yet undervalued bands.
The Go-Betweens: G Stands For Go-Betweens Vol 2 – Out 13th December 2019 (Domino Recordings)