Antoine de Caunes, presenter of 90s comedy titillater Eurotrash, famously once said: "Only one French person per generation makes it in England". Serge Gainsbourg was that Frenchman of his generation, and like Antoine de Caunes he is today most famous for his sexually-charged material – who could forget 'Je T'aime'? Unlike the Eurotrash man, Serge Gainsbourg is respected for his influence on modern music. He has been sampled by musicians ranging from Kylie Minogue to De La Soul, from Massive Attack to Texas, and, unsurprisingly, Jarvis Cocker cites his work as fundamentally important. Histoire de Melody Nelson is widely regarded as his most influential work, and fittingly, it is being rereleased in deluxe (2CD/DVD) and super-deluxe (2CD/2LP/DVD) editions.
For the modern listener it is strikingly short, running at just under 28 minutes, and its musical linearity and narrowness mean that it feels like it's over before it's even started. Saying that, like discovering The Velvet Underground or Scott Walker for the first time, it's a fascinating listen. Serge Gainsbourg's spoken, poetic delivery, the chameleonic guitar playing and jazzy drumming make for microcosmic variety, but it's the often threatening, Hitchockian orchestral framework (courtesy of one Jean-Claude Vannier) that is the most compelling. There's an ever-present feeling that something untoward yet inevitable is happening, and that feeling is correct. Further research (I can't speak or understand French particularly well) uncovers a pseudo-Nabokov, Lolita-esque story whereby a middle-aged other-dimensional Gainsbourg nearly knocks a teenage, nymphet Melody Nelson (vocals supplied by Jane Birkin) off her bicycle, and embarks on a "romance" with her. Whether such a conceit is worthy of Nabakov, or if this is a rather embarrassing, immoral stab at intellectualism I shall leave to the fluent French speakers of this world. Such doubt is not afforded to the music itself, which is of a relentlessly high quality.
'Melody' and 'Cargo Culte' bookend the album perfectly, the former with its slow-build funky groove and loose guitar playing, and the latter with its apocalyptic orchestration – by this point Melody appears to have been killed in a place crash. The Love-esque 'Ballade De Melody Nelson' positively brims with atmosphere. 'Valse De Melody' feels like we're back in a Hitchcock film, and though it speaks of sunshine and love that sense of impending doom continues to pervade all. Looking at the translation, 'Ah Melody' is definitely at the embarrassing end of things…but it's still likeable. Even without a translation 'L'Hotel Particulier' is quite clearly the seduction song and you can really feel its influence on Pulp, 'F.E.E.L.I.N.G.C.A.L.L.E.D.L.O.V.E.' in particular feels like a direct rip off of this song. 'En Melody', with Jane Birkin squealing like a pig, sounds like the soundtrack to a Russ Meyer film. It is laughably soft porn, and genuinely, deeply entertaining.
It's easy to see why Serge Gainsbourg remains in such high-esteem to this day. Perhaps his greatest gift is his ability to set mood – be it one of loss, joy or seduction – and though this album occasionally embarrasses it abundantly thrills and is positively deserving of this fascination reissue. The second CD, which is stuffed full of extended versions and instrumentals, is probably for the dedicated fan, and I can think of no greater praise when I say that this is of the greatest interest to me.
For a translation go here: http://www.myownrole.com/#Melody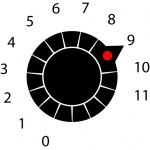 Release Date 14/11/2011 (UMC)