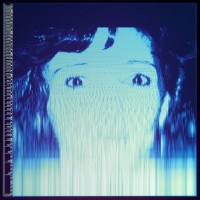 As 2020 (thankfully) draws to a close and the "best albums of 2020" lists published, I'm hoping there remains a spot for this cosmically inspired entry from the sample-based group The Avalanches.
This album was four years in the making, compared to the sixteen gap between their critically lauded first album 'Since I Left You' and it's 2016 follow up 'Wildflower'. The concept for their new record is akin to a rocket ship full of ambition, and with good reason too. The themes of the album take in space, light and love in a very dreamy form and transport you like a musical Lilo across the universe. Avalanche members Tony Di Blasi and Robbie Chater have drawn in an all-star guest line up for the album features. This includes MGMT, Rivers Cuomo, Denzel Curry, Johnny Marr, Neneh Cherry, Perry Farrell, Karen O, Mick Jones, Sampa the Great, Tricky, Kurt Vile and Blood Orange. 
The album begins with the haunting 'Ghost Story' which has sampled spoken words over an ambient instrumental, which is then followed up by "Song for Barbara Payton" a slightly longer ambient piece with some sampled vocals, easing the listener into the album. 'We Will Always Love You' ft Blood Orange is as dreamy as you could get, and leads into my favourite track on the album 'The Divine Chord' which features MGMT and Johnny Marr! The easy-going vocals along with the electronic production and subtle bass guitar strums make this a standout from start to finish.
The album continues along this trajectory, drifting between spacey tracks which make you feel like you're floating among the cosmos and then incorporates subtle dance tracks that make you feel like you're at the biggest party in the universe. The album mixes between these feature-driven tracks and short interludes, some being between 10 seconds to a minute or two, and while I appreciate these I don't feel like they lend a lot to the experience, perhaps some sharper editing could have been done to trim the slight fat from the album. Other standouts like 'Interstellar Love', 'Oh the Sunn' and 'We Go On' are very strong, both melodically and in terms of structure. Another standout features Rivers Cuomo (lead singer of Weezer) on the track 'Running Red Lights' which brilliantly mixes dream-pop production, electronic flourishes, and Cuomo's vocals seamlessly. 'Music Makes Me High' is another euphoric moment that shines through. The only weak track on the record would be the Kurt Vile feature titled 'Gold Sky', which instrumental isn't bad but Vile's vocals don't exactly meld well with the song.
The Avalanches have once again proved why they're one of the best in the business, delivering a track list that seamlessly veers between making you dream and making you dance. So, what are you waiting for, take off with the Avalanches, you'll never want to leave this musical orbit.
Avalanches: We Will Always Love You – Out 11th December 2020 (Modular Recordings)