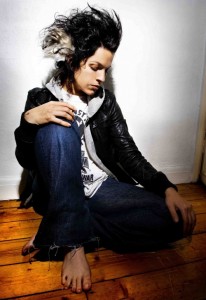 If songwriters first have to experience life before they are qualified to write about it then Jesca Hoop has already earned her credentials.
Born and raised in Sonoma County – a rural area of California, 30 miles north of San Francisco – the young folk songstress is now an honorary Mancunian.
The fact that she made the leap from the west coast of the US to the north west of England in the name of love guarantees Jesca plenty of song-writing kudos. But when you take into account the adventurous road she took to these shores, it is easier to understand the resulting album. Hunting my Dress is released on the Last Laugh label in the UK on Monday (November 30).
Jesca's delicate, crystal clear vocals, accompanied by simple acoustic arrangements, paints a picture of a vast yet welcoming America that is in stark contrast to its modern day image of fast food and George W Bush.
"Hollywood doesn't really do America any justice," says Jesca, speaking from her new home in Chorlton. "You can't sum up such a large country, which is home to so many different people, with the kind of narrow views you see on TV. "The America I grew up in was a healthy place. A place where people could form healthy relationships and live interesting, happy lives. It is also a very big place. A place that you could still very easily lose yourself in."
Jesca helped young people do just that when, at the age of 20, she left the giant redwoods of her home to become a guide on a 'survival programme' in Arizona. For about a year, Jesca helped troubled youngsters to 'find themselves' while wandering in the wilds of America.
"These kids would either be sent to me by their parents or the state," says Jesca. "They would arrive in this high mountain desert country stripped of their possessions. All they were left with was a sleeping bag, a pan, a crappy knife and a writing pad and pen.
"There was no camp, we would just walk, for two months. It was extreme. Arizona, in winter or summer, is extreme. "They would learn how to make fire by friction, and the experience was life-changing. The environment was transforming." And not just for the troubled youngsters.
It was while walking the earth that Jesca decided to commit the rest of her life to making music. Five years down the line and that new path has led her to sunny Manchester and the release of her first album.
Composed over an 18-month period, the album track Bed Across the Sea marks Jesca's own epoch. It is the midway point between the death of her mother, the end of a long-term relationship and the moment she met the 'love of her life' – her mysterious Manchester beau.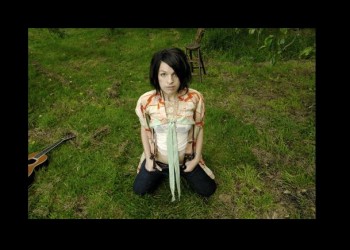 In between, she managed to fit in a spot of babysitting for Tom Waits and a chance encounter with Elbow's Guy Garvey, whom she has since toured with and sings a duet with on her album track, Murder of Birds. Jesca's next few months will involve a whistle-stop tour of the UK promoting Hunting My Dress, stopping off for a gig at Dulcimer in Chorlton on Tuesday, December 15.
She will also be joining Marc Riley for a Christmas 'hoedown' on his BBC 6 Music radio show on Tuesday, December 22. "Before then, we will be having a bit of a party at my home in Chorlton to celebrate the launch of my album," says Jesca.
"There is a lorry trailer in my back garden that we use as an extension. It is where I go to write, so I thought it would be the best place to hold the launch party. For those of you who can't make it we will probably film it and post it on You Tube."
Find out more about Jesca Hoop's latest tour dates – or maybe even her party exploits – at www.myspace.com/jescahoop.