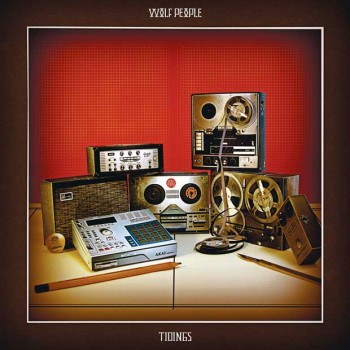 Wolf People will play four UK shows in early 2012 (details below), including their biggest London headline set to date at the Garage on Tuesday January 17. The quartet will then return to the studio to start work on the follow-up to 2010's debut album Steeple.
In response to fan demand, Wolf People's early material collection Tidings – previously only available on vinyl and digital formats – will be given a CD release on January 23.
Collected from recordings made by Jack Sharp in Bedford between 2005 and 2007 (and mostly before the band as it exists now was formed), Tidings is wild with tape hiss, feedback and background noise – a fecund broth of sounds competing for the listener's attention. Stitched together in a style reminiscent of Faust or early Mothers Of Invention, the songs lay nestled in snatches of field recordings, winding tapes, squealing feedback, studio outtakes and the voices of dead relatives. The tunes themselves are full of hissing guitars, distorted blues harmonica, acid rock, mystical flutes and crackling tape, often based on updated versions of classic blues structures and half-remembered English folk songs.
January Tour Dates:
13th  Glasgow, Stereo
14th  Leeds, Brudenell Social Club
15th  Brighton, The Haunt
17th  London, The Garage