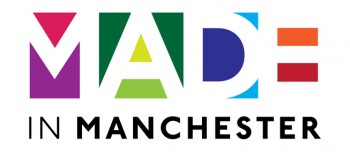 With Manchester featuring in the next round of cities soon to be awarded their new local television broadcast licence by regulator OFCOM, one of the bidders – Made in Manchester TV have today released the details of their plans to place a plethora of new music programming within the schedules of their TV station that would broadcast across the city on Freeview channel 8 starting next year.
BBC 6Music's Marc Riley is to host music content on the proposed channel along with fellow 6Music host – Jo Good, as well as son of the late Mancunian broadcaster and founder of Factory Records – Tony Wilson. Following in his father's footsteps, Oliver Wilson has worked as a live music promoter for AEG, entertainment reporter and producer for BBC Radio 1 and 5Live respectively and will now host a weekly, live, cutting-edge music studio based programme that will feature the best the city, UK and the rest of the world has to offer.
Station Manager Dan Parrott said "We're extremely excited at working with presenters with such a great track record and lineage, I may be biased but as far as I am concerned, Manchester is at the centre of musical universe and programming will go some way to help keep it that way. With programming available around the world via IPTV we hope it will be essential viewing not just in Manchester but for all fans of new music fans and cast another great spotlight upon our city".
Parrott is no stranger to Mancunian music TV and the music industry as a whole. As well as managing the band Dutch Uncles, he was previously responsible for the set up of Channel M's (Manchester's now defunct, previous television station) music department for which the station was arguably most remembered and respected for. The archive of which holds numerous debut TV performances of not just some of the biggest Manchester acts but also the likes of Metronomy,Friendly Fires and Mumford & Sons to name just a few of the many hundreds.
Parrott continues "Debates surrounding the viability of local TV often fall towards skepticism over the quality of programming but as we demonstrated previously with our new music content, it is more than possible to make exciting and culturally relevant television on a micro-budget that viewers really do care about. The very nature of local TV means we can keep a closer ear to the ground and maintain an edge over national broadcasters who have long since removed any thrill or spontaneity from their music programming.
Parrott's previous work in music TV was a large catalyst for the early successes of many of today's biggest Mancunian acts.
James Cook, lead singer with the band Delphic – who release their second album in the early new year and found their way onto the BBC's Sound of 2010 shortlist said "Channel M Music were complicit in us first getting noticed by the industry and fans alike, it quite literally started for us in front of local TV cameras and the prospect of this being able to happen again for some of the new and exciting acts our city has to offer is too good a opportunity to miss.
Jeremy Pritchard from the band Everything Everything currently on tour in Europe with Muse agreed "Although none of us are originally from Manchester, we a long time ago made it our home specifically for the opportunities a city like it continually affords. We appeared numerous times on Channel M Music and would tune into the shows regularly. The support from within Manchester's music community for Made in Manchester TV in particular is overwhelming.
Made in Manchester's bid is backed by Made Television Ltd who has submitted applications for local TV licences in 11 UK cities and has so far been successful in Bristol and Cardiff. CEO Jamie Conway previously ran a successful local TV operation in the Irish Republic as well as being former head of operations at VBS.tv The company is chaired by former Sky Entertainment MD and Top-Up TV Co-founder Ian West. Advisors to the board include former Emap CEO Tom Moloney, Director of All3Media Jules Burns and Investigative Journalist Donal MacIntyre.